The best way to make your home more personalized and beautiful is to have a nameplate. A nameplate is an easy way to add a touch of character, personality and style to any space. Whether it's a simple wooden Wooden Nameplate or an elaborate silver nameplate our range has something for every taste and budget.
Bring Krishna Ladduji Wooden Nameplate At Your Home
Krishna Ladduji Wooden Nameplate is a perfect gift for your home and office. The wooden nameplate is made of fine-quality wood which makes it sturdy and durable. It can be used to decorate your wall or door.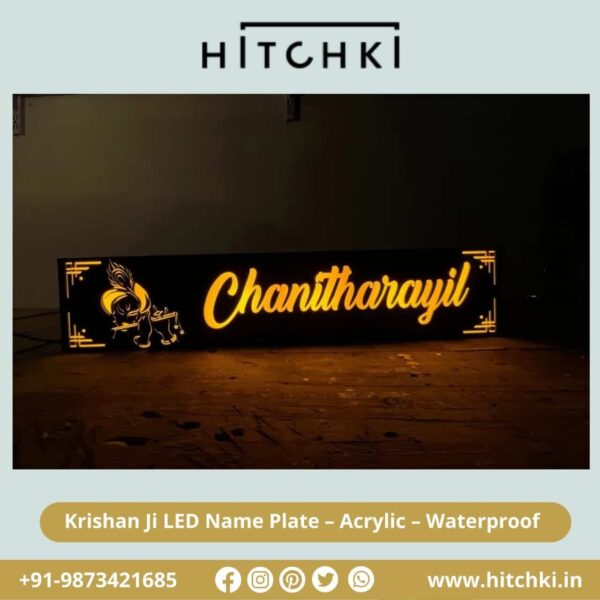 Experience The Divine At First Sight Of Your Home
You've been searching for the best gift for someone special and you think you've found it. A nameplate!
The Krishna Ladduji Wooden Name Plate is a great gift for any occasion, whether it's their birthday, wedding or housewarming; this beautiful wooden plaque will make them happy every time they see it. Made from wood that does not use any harmful chemicals or dyes, this environmentally friendly piece can be personalized with your choice of coloured stain and textured finish to create a one-of-a-kind keepsake.
Why Krishna Ladduji Wooden Nameplate Is Best For Your Home?
Krishna Ladduji Wooden Name Plate Is best for your ur home because It is a perfect way to express your love for Krishna. The nameplate is made of wood and has a beautiful design.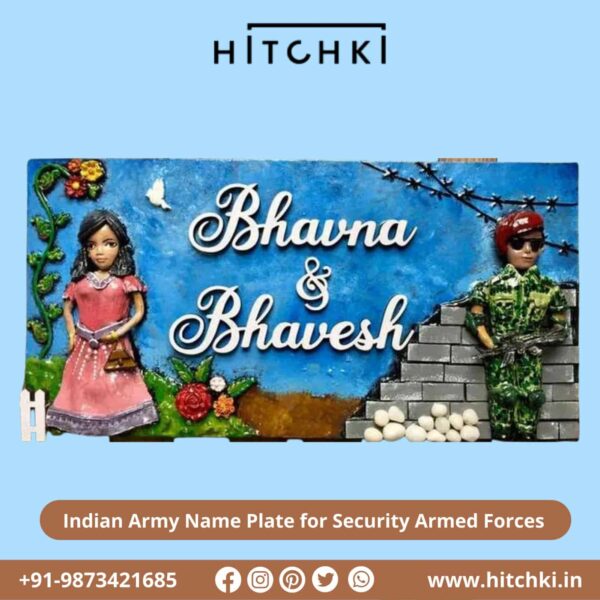 Choose From Multiple Colour, Fonts, Materials And Designs For Your Ideal Name Plate
There are many options to choose from when ordering your nameplate. You can choose from a wide range of colours, fonts and material types. You can also have multiple design options such as carved wood or brass work done on your wooden nameplate.
Customise Your Home And Office Name Plate With Hitchki
At Hitchki, you can customise your home and office nameplate with us. We offer a wide range of products for your home and office needs and the best part is that we offer them at very affordable rates.
Hitchki offers wooden nameplates, wall clocks, etc., all at reasonable prices so that you can make your house look beautiful without burning a hole in your pocket.
Conclusion
Krishna ladduji made of wood is a great product for gifting and keeping as a decorative item at home. It is available in different sizes, shapes & designs. Explore more with us on Hitchki.