Hitchki is one of the most reputed and trusted names in home décor. Its products are made with the finest quality material and are so stylish that they can be your favorite choice for nameplates. It has introduced a divine-themed collection of wooden nameplates which would enhance your door and wall decor.
Hitchki Is Introducing It's Divine Themed Wooden Nameplates
Hitchki is a marketplace for all your home decor needs. With a wide range of divine-themed wooden nameplates, Hitchki offers you the best options when it comes to selecting the right nameplate for your home. There are various designs available in different colors and sizes. You can choose to go with something simple or pick something extravagant depending on how much you want to spend on your wooden nameplate.
Bringing A Complete Aesthetic Look To Your Door And Wall
Whether you're looking to add an element of fun, whimsy, and style to your home or office, these wooden nameplates are a great way to do so. They can be placed on doors, walls, furniture—pretty much anywhere that's flat enough to stick them onto! The best part is that they can be used as gifts for friends and family members. From their favorite color to the date of their wedding anniversary (or the month they were born), there are endless possibilities when it comes to personalization here.
These Divine Wooden Nameplates Are Colourful And Come With Different Designs
These Divine Wooden Nameplates are colourful and come in different designs. They are made of wood, which makes them easy to install and remove. There are different sizes available, so you can choose the one that suits your needs best.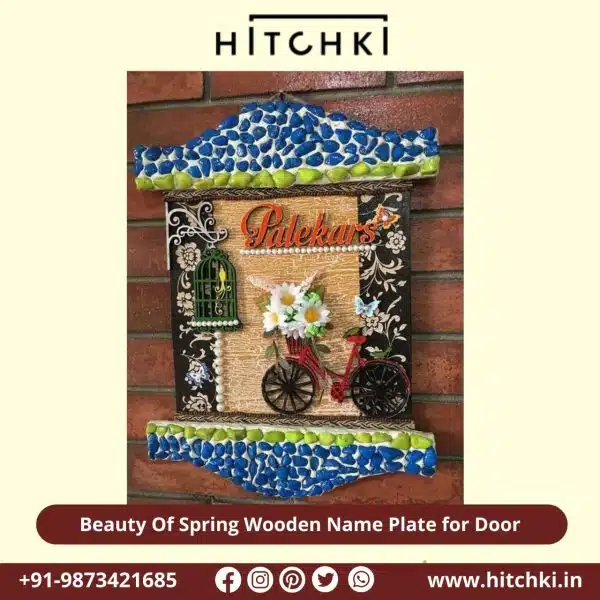 Krishna With Cow Wooden Nameplate
Krishna is the divine that no one can resist. This divine nameplate has its own pure energy that will vibe perfectly with yours. A nameplate that looks aesthetic on any wall.
Visit Hitchki For Such Nameplates And Home Decor
Hitchki is a platform for designers to sell their designs. They have an amazing team who will help you in choosing the right nameplate and home decor. You can also buy from them directly or have it delivered at your doorstep.
Hitchki has an extensive collection of wooden nameplates which are inspired by different gods and goddesses, as well as other themes like nature, animals, and much more. The best part about these nameplates is that they all look very elegant, and stylish yet simple.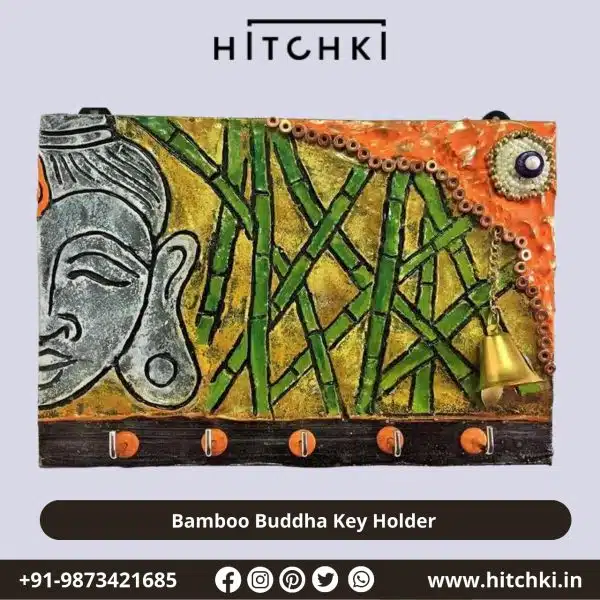 Conclusion
Hitchki offers a wide variety of divine-themed wooden nameplates that are sure to add a pop of color and style to any room. Our nameplates are made from top-quality materials such as wood and metal, so they not only look great but will last for years! There's no need to hire an interior designer when you have Hitchki on your side.