We at Hitchki have brought a unique yet beautiful collection of kid's theme Based nameplates that you can buy online. Our goal is to make your homes beautiful and let you live with ease. That's why we are providing you with the best products for home decoration. We offer various designs of wooden and acrylic name plates in different shapes and sizes so that you can choose from them what suits your needs best.
Fall In Love With Theme-Based Kids Name Plate
If you are looking for a great gift for your child, then you should consider buying them a cute and attractive children's nameplate. Themed nameplates are available in different categories such as animals, flowers, sports etc., and they come in different sizes and shapes. In addition to this, they are also available in different materials such as crystal engraved glass or wood. They can be decorated with a wide range of themes like animals, flowers or sports-related themes to make them more attractive for the kids who love their favourite things most!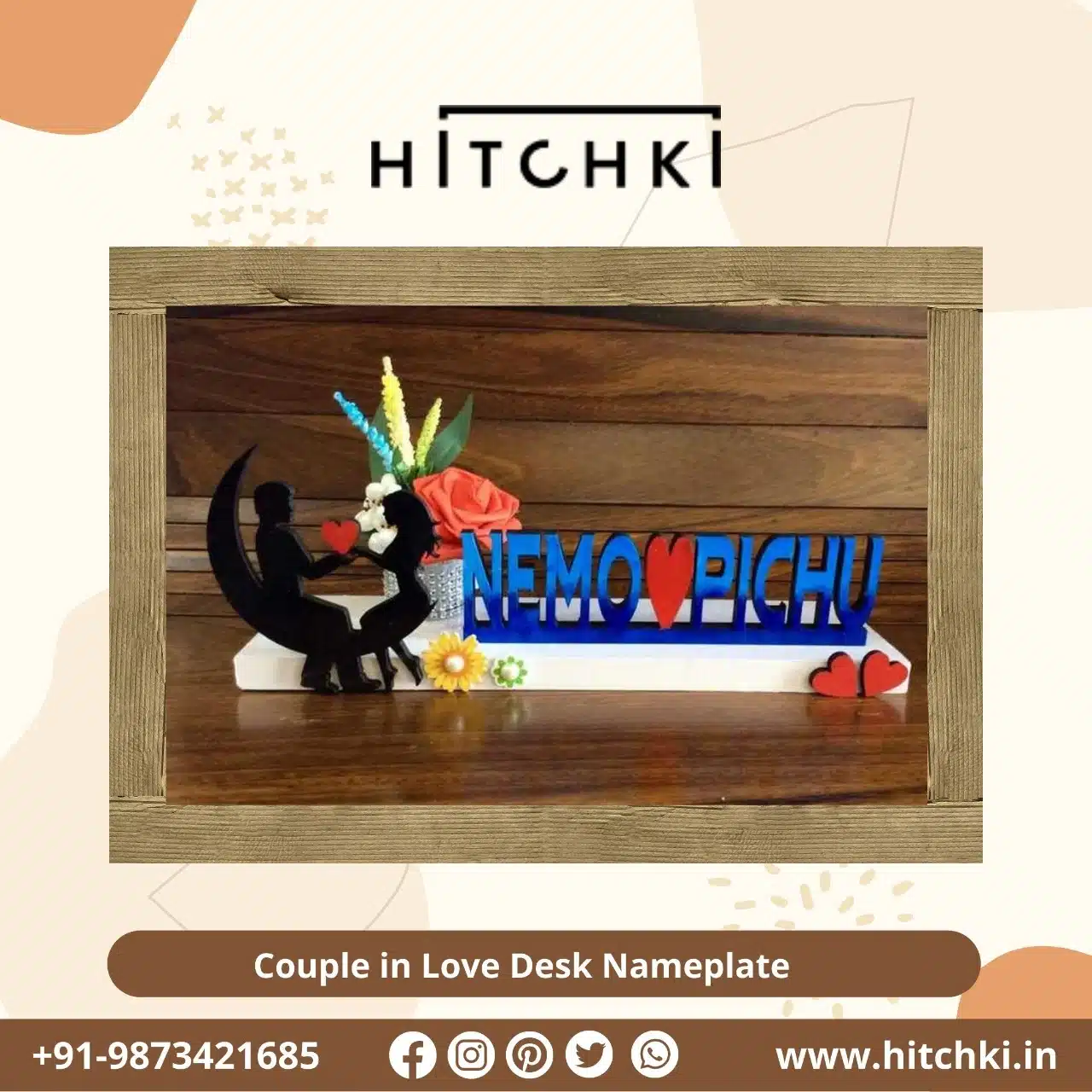 Customised Kids Theme Based Nameplate Available On Hitchki
Do you know that a nameplate can be used as wall decor or room decor?
There are many people who do not know what the use of a nameplate is. Nameplates are used for different purposes and the most common of them all is to display the names of those who live in that particular room. When it comes to decorating your house, it is important that you choose something that would make your home look great. There are so many designs available today but one thing remains constant when it comes to choosing these designs; they should be able to make your home look good and also match with each other as well as other things around them. If you want an easy way out then try buying a theme-based kid's nameplate online from Hitchki which offers quality products at very reasonable prices!
You can buy customised kid's nameplates online here if you want something unique made using our own design ideas or send us your own design idea too!
Buy Wooden And Acrylic Nameplates Online
Buy Customised Kid's Theme Based Name Plate Online
Gift this Beautiful Name Plate To Someone For Home And Office. Buy Theme-Based Kids Name Plate Online.
Gift this Beautiful Name Plate To Someone For Home And Office
If you're looking to make a gift to someone, then this is the perfect one. This nameplate can be gifted to anyone who is moving into a new home or apartment, starting a new job, getting married or just having a baby. This beautiful nameplate will surely impress your loved ones as they read it and realize how thoughtful of an idea it was for you to get them something like this!
Kids Nameplate On Hitchki
The wooden nameplates are of the highest quality and are made with the finest materials. The acrylic nameplates are designed in a way that they can be easily shaped, cut, drilled and sanded to form your own design.
The theme-based kid's nameplates have been customized according to your preference and requirements. If you do not find any theme-based kids nameplate that matches your taste, then you can choose from any of our other individual designs which will surely fit into your child's room décor.
Conclusion
We have a wide range of theme-based kid's nameplates. You can choose the best one for your child. We have a lot of designs available in our collection and you can choose the one that looks good on your child's wall or door. Explore more with us on Hitchki .