Hitchki is a one-stop shop for all your wooden nameplate needs. We have an amazing collection of wooden name plates design that is available in various designs and fonts. You can choose from a variety of different types of wood and design elements to create the perfect personalized door plaque for you or your business.
Modern And Interesting Door Wooden Nameplate Design For Home.
Wooden nameplates are an easy way to add a personal touch to your home. You can buy them as decorative pieces, or use them as functional items. Either way, they are perfect for displaying the name of your family.
Name plates can also be used to mount house numbers! They look great on front doors and mailboxes, but they work well anywhere that you need to display an address or house number.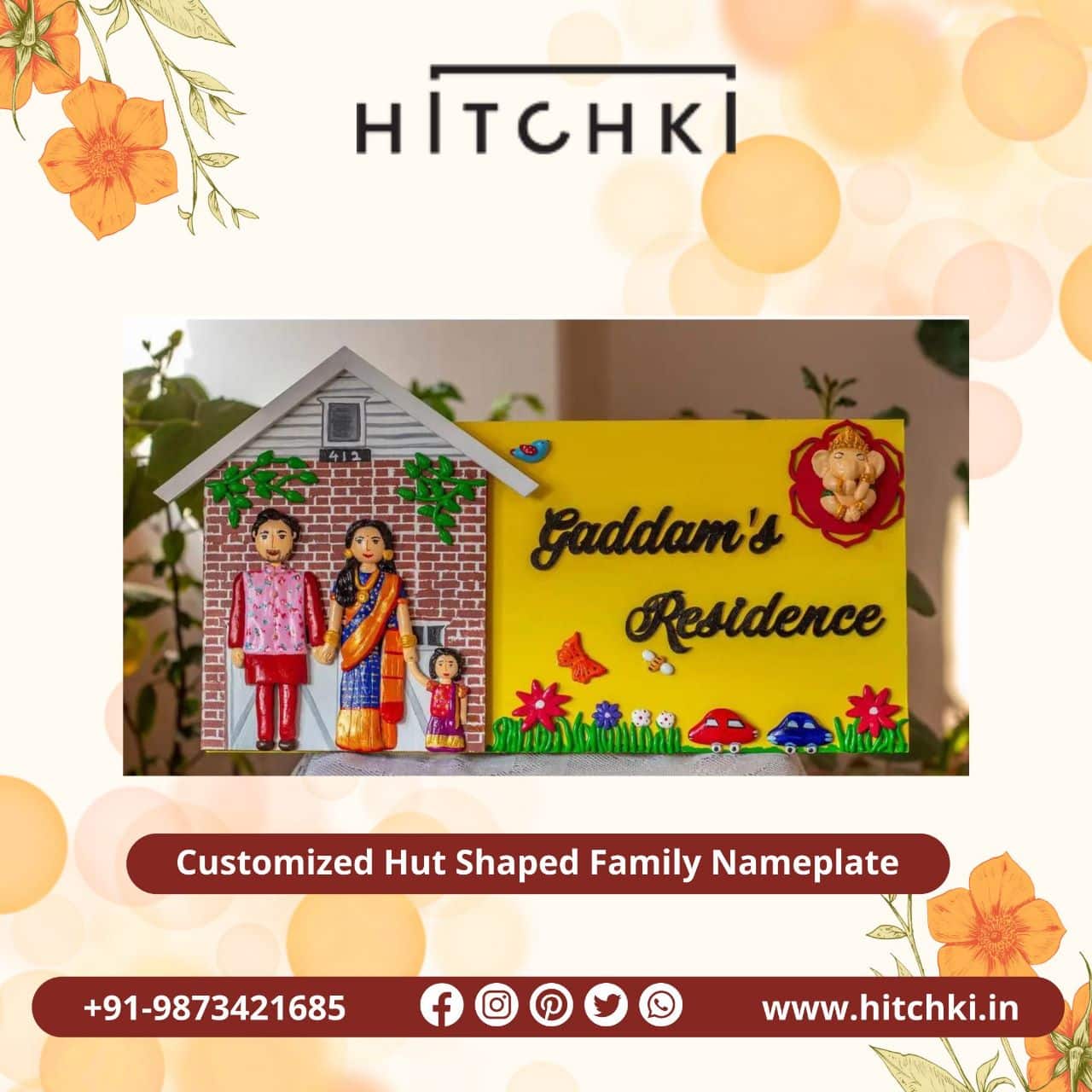 Wooden Nameplate Give That First Impression About You And Your Family To The Visitors.
Nameplates are a great way to add personality and style to your home. They can be used for many different purposes, from the front door, garage door and any other door in your home as well as the office.
Nameplate designs are not just for decoration but also give that first impression about you and your family to the visitors. The design of the nameplate gives you an idea about its purpose, so if there is something important written on it then people will surely notice it even if they are not aware of its use.
Hitchki Is Offering Good Vibes Only Wooden Nameplate For Your Home And/or Office.
Wherever you stay, the Hitchki Wooden Name Plate for your home is a beautiful way to show off your name. The nameplate designs are crafted from the best quality woods, by our expert craftsmen and artists. We offer customised wooden nameplates that can be designed as per your requirements with unique designs and fonts.
Our wooden name plate collection includes different designs ., available in different colours such as black, white, red etc. You can choose any design or colour that suits your need perfectly!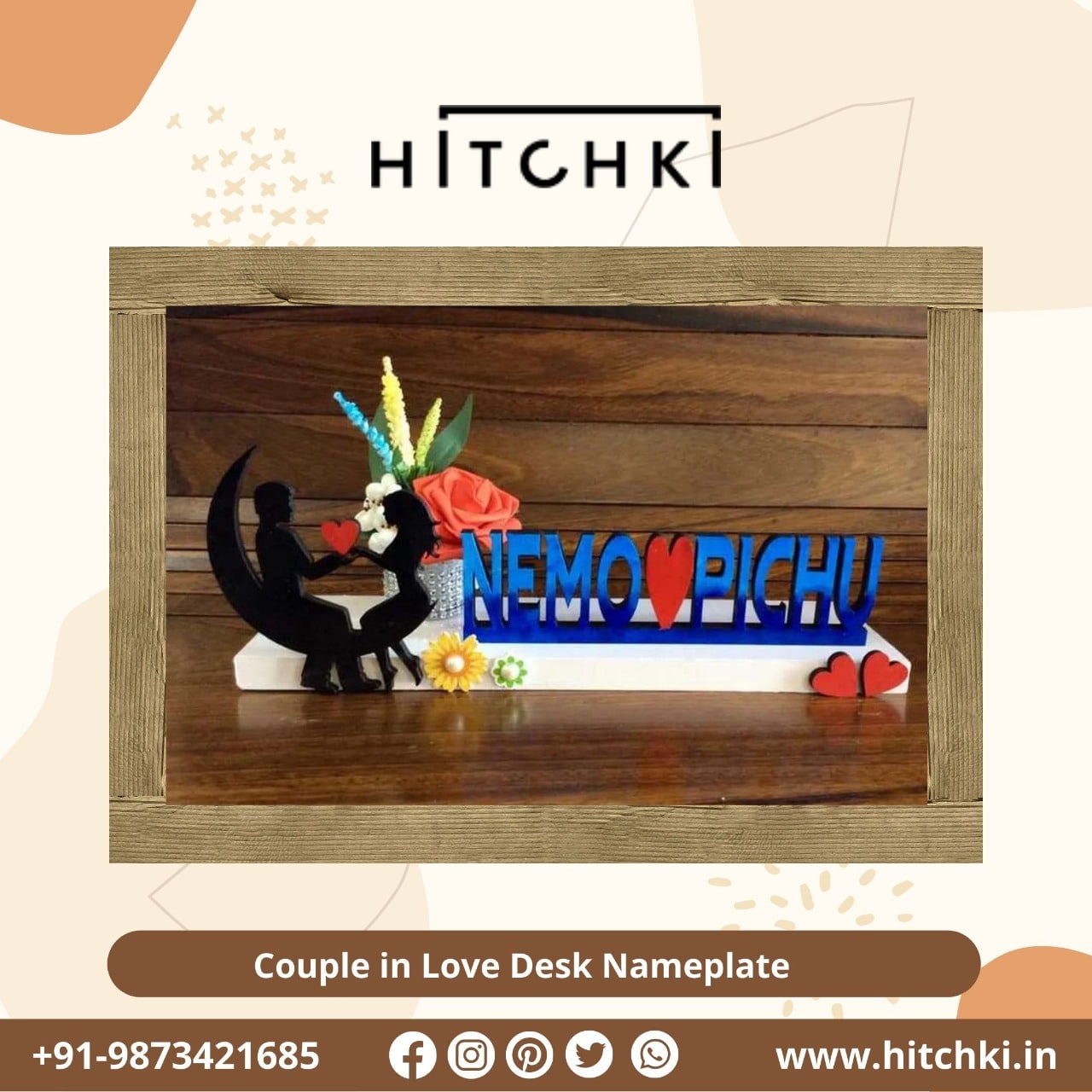 These Nameplates Are Customized As Per Your Requirement With Unique Designs And Fonts
Our nameplates are customized as per your requirement with unique designs and fonts. These wooden nameplates are made of good-quality wood and are available in various designs and fonts. Customers can choose from a variety of sizes for the nameplate display, ranging from small to large ones. Furthermore, these wooden name plate designs can be purchased in any colour that one likes!
Hitchki Is Available Allover India For Your Service
If you are from India, you can avail of our services at your doorsteps. We are available in all major cities of India. The nearest Hitchki branch to your home is just a click away.
Hitchki offers same-day delivery & next-day delivery services as well.
Hitchki Is Offering This Amazing Collection Of Wooden Name Plates In Various Designs At Very Affordable Prices
Hitchki is offering this amazing collection of wooden nameplates in various designs at very affordable prices. These nameplates are made out of wood and are easy to install on any wall or door frame.
Hitchki is available all over India for your service so that you can get it done conveniently from anywhere.
Conclusion
We have a variety of designs, colours and sizes to choose from. All our wooden nameplates are handcrafted and hand-painted. We can also customize them as per your requirements with unique designs and fonts. So if you are looking for something that makes a statement, look no further than Hitchki!. Explore with us on hitchki.in.