When it comes to choosing a nameplate for your home, there are various options available out there. But the best part about Hitchki nameplates is that they are handcrafted, Laser Cut and made of Indian Sheesham wood. We have many designs and different colours so that you can select one that matches your interiors perfectly!
We Have The Best Laser Cut Designer Wooden Name Plate For You
Our laser-cut designer wooden nameplates are a great way to show off your style. In addition to being stylish, they also make great gifts for family members or friends. You can choose from a variety of designs, colours and sizes so that you get the perfect fit for yourself or someone else. We have options such as:
The Nice Design Wooden Plaque With Your Name On It – This is the perfect option if you don't have much space at home but still want to make a statement with your name plate! It comes in two different sizes so it will fit perfectly on any wall without taking up too much room. The nice design wooden plaque with your name on it is also very affordable compared to some other options out there which make this option even better!
Our Personalised Metal Name Signs Are Perfect For Those Who Want Something More Modern Too! – These metal signs are easy to install anywhere in your home.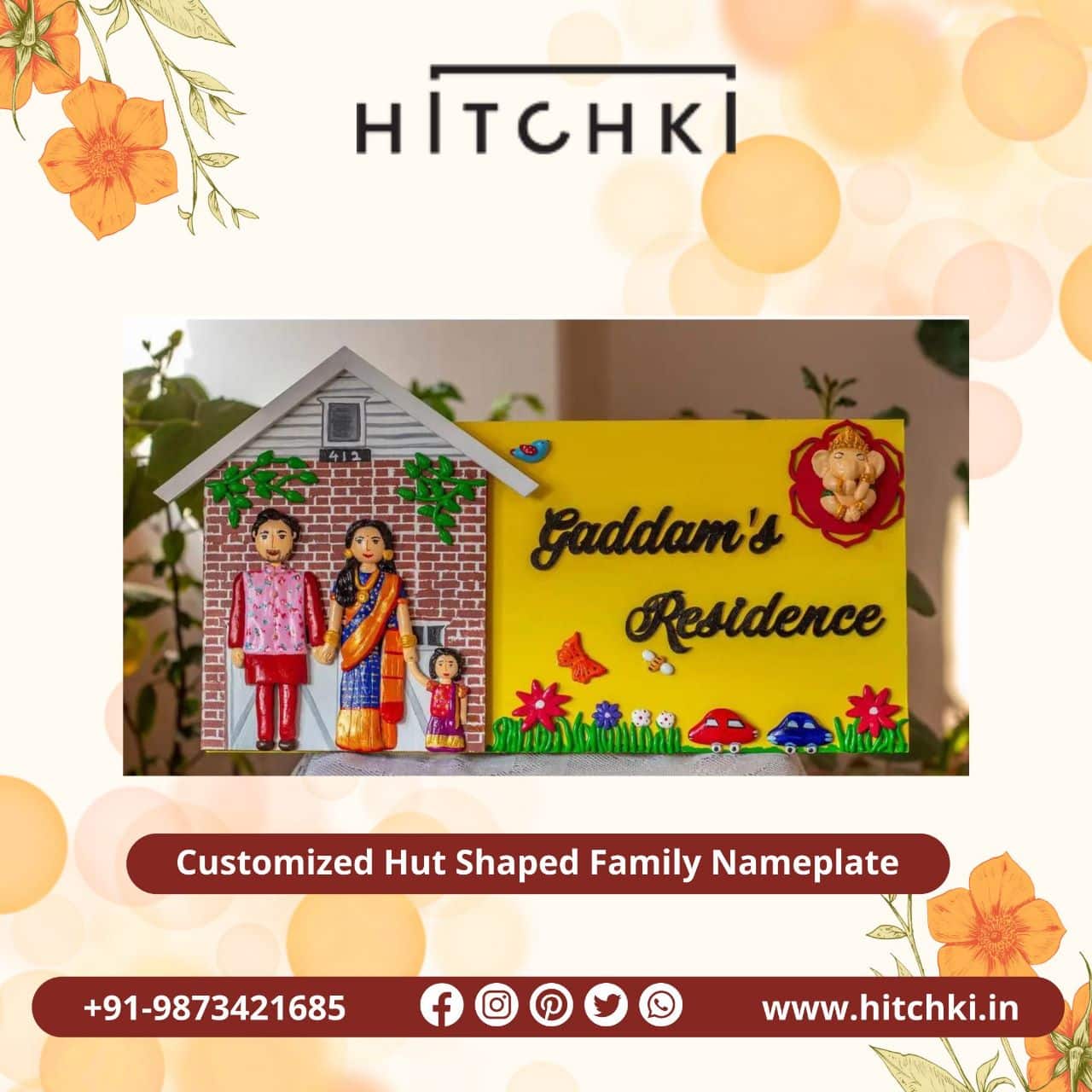 Introducing Our Sheesham Laser Cut Wood Name Plate
Our Sheesham Laser Cut Wood Name Plate With is adorned with intricate laser-cut designs, giving it a classy and sophisticated look. Each of our wooden nameplates comes with a white bevelled edge, which makes it appear even more stylish. This custom laser-cut Sheesham wood nameplate can be made for any occasion or event, including weddings, anniversaries and birthdays. Made from natural materials that have been handcrafted into works of art just for you!
Elegant & Beautiful: Our Sheesham Wood Name Plate With Laser Cut will make your event look like royalty has come to visit!
Perfect Gift Idea: These beautiful wooden nameplates make great gifts that will be cherished by anyone who receives them as they are truly kind pieces of art that they can hang on their wall forever as reminders of how much they mean to you!
Made From Natural Materials: We take pride in offering only the highest quality products made from natural materials such as this lovely laser-cut Sheesham wood nameplate shown here today which was created using premium quality Sheesham so there's no need for worry when buying from us because we've got everything covered 🙂
Hitchki Is Selling India's Best Quality Laser Cut Designer Nameplates With Different Colours And Designs
If you are looking to buy the best quality nameplates, then Hitchki is the right place for you. We offer different designs and colours of laser-cut wooden nameplates. Our products are available in a wide range of prices so that they can be easily affordable for anyone.
We also have other products like home decor, which can be used to decorate your house in different ways. You can make any room look beautiful with our variety of clocks, paintings and art pieces at very reasonable prices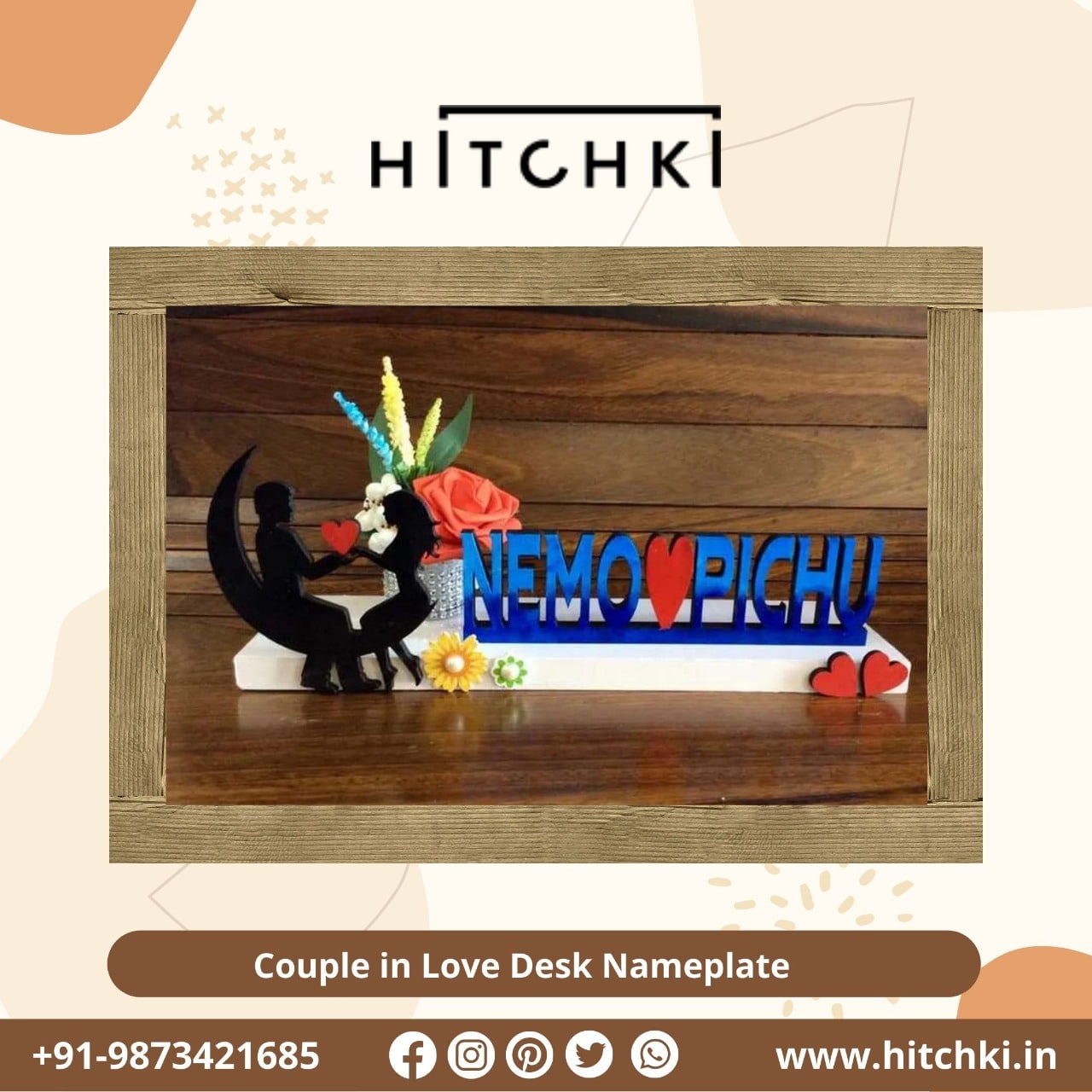 Customise Your Own Nameplate For Your Home, Office , Cafe, Bungalow, Etc.
The laser-cut designer wooden nameplates are a unique way to showcase your creativity and personal style. You can customise your own nameplate for your home, office, cafe, bungalow, etc. The best part about these nameplates is that you can choose from a wide range of designs as well as materials! Ease so that you get exactly what it is that suits your needs.
We Offer Various Options Such As:
You can choose from a variety of materials such as walnut wood or bamboo to make this piece truly yours!
You also have the option of choosing from several colours for the engraved text on your personalized wooden plaque .
Hitchki: India's No. 1 Site For Nameplates And Home Decor
Hitchki is India's No. 1 site for nameplates and home decor. We have a huge collection of nameplates and home decor that you can buy online. Our wide range of nameplates and home decor will give your room the perfect look, no matter what your style may be!
Conclusion
If you're looking for a custom nameplate to add some personality to your home, check out our laser-cut wood nameplates. We use premium materials and craftsmanship to ensure that our products are of the highest quality. Explore with us on hitchki.in.