Hitchki, a famous nameplate manufacturer in India, is now offering customized and personalized handcrafted nameplate online. You can choose from different designs and sizes to get your own personalised nameplate. We offer only the highest quality products at affordable prices so that anyone can have an elegant nameplate for their home or office. Our team of skilled artisans creates each piece by hand using only natural materials like wood and metal.
Hitchki's Handcrafted Nameplate Is A Perfect Blend Of Style And Function
Hitchki's handcrafted nameplate is a perfect blend of style and function. A home or office nameplate is a great way to add personalization to your space. Our nameplates are handcrafted by skilled artisans in India, so you can be sure that the quality will be top-notch.
Nameplates for boats and ships are made from high-quality materials that won't corrode or rust over time. They come in different shapes and sizes, so no matter what kind of vehicle you're looking for one for, we'll have something that fits perfectly!
If you want something more modern but still functional, consider getting a Hitchki custom car plate today! It's easy to install with durable adhesive backing so it won't fall off after being installed once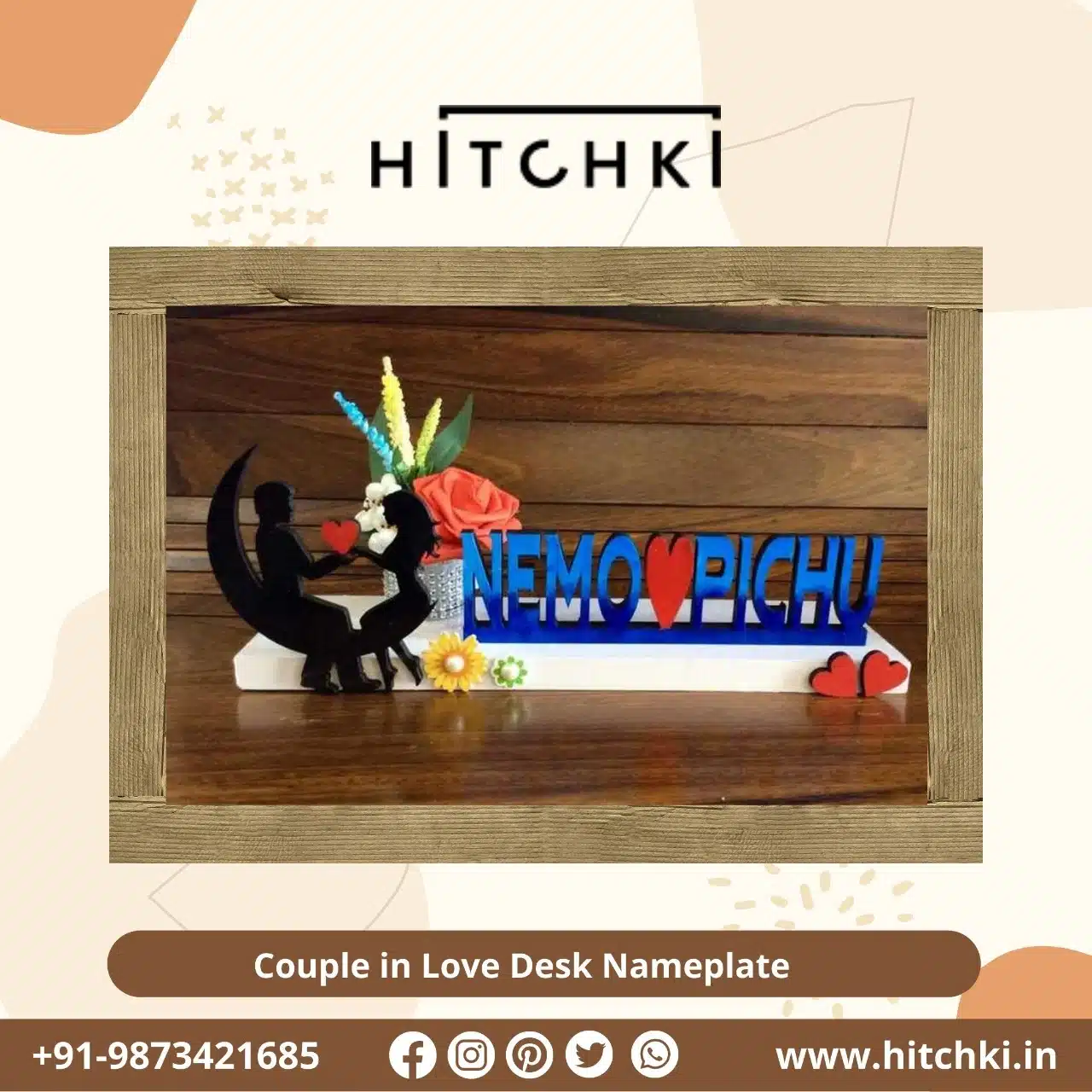 Your Personalized Touch On Our Handcrafted Nameplate
Hitchki offers a variety of different designs to choose from, including a monogram, a nameplate and even a family tree.
Each of these personalized touch options can be customized with your own unique details. The best part? We offer bulk discounts on our nameplates when you purchase them in larger quantities!
Buy An Indian Navy Themed Nameplate From Hitchki
Hitchki is a brand that makes custom nameplates for homes and offices. The nameplates are available in a variety of finishes and sizes to suit your needs.
The company is known for its high-quality products, which are also waterproof, making them great for bathrooms or kitchens. They have a wide range of models to choose from so you can be sure to find the perfect fit for your needs.
Hitchki's Waterproof Nameplates For Home And Office
Hitchki's nameplates are made of high-quality materials and can be customized in any style and colour. A perfect gift for any occasion, these items will add a personal touch to your home or office.
Available in different colours and sizes
Customizable with names, initials, or phrases
Conclusion
Hitchki's nameplates are made with a lot of care and love and can be used to personalize your home or office. With our nameplates, you get to choose from a variety of colours and finishes that will match your existing décor. Our nameplates will never fade away as they're made from premium materials that last for years without losing their vibrancy and shine! Explore with us on hitchki.in.