Enjoy the luxury of having your own pet-themed nameplate at an affordable price. Each nameplate is crafted by Hitchki and made with high-quality materials. You can even customise your own nameplate by choosing from our wide range of designs and colours with Hitchki. Browse through our collection today and find out more about our products!
Love For Our Pets Is Incomparable Get Pet-Themed Nameplate For Them
Pets are a great source of comfort, joy, entertainment and support. They provide unconditional love and affection. They are also an essential part of our family.
In the world today where people have lost their loved ones to wars, disasters or natural calamities, they need someone they can rely on during difficult times – this is where pets come into play because they provide endless love and affection regardless if it's your birthday, Christmas or Thanksgiving Day!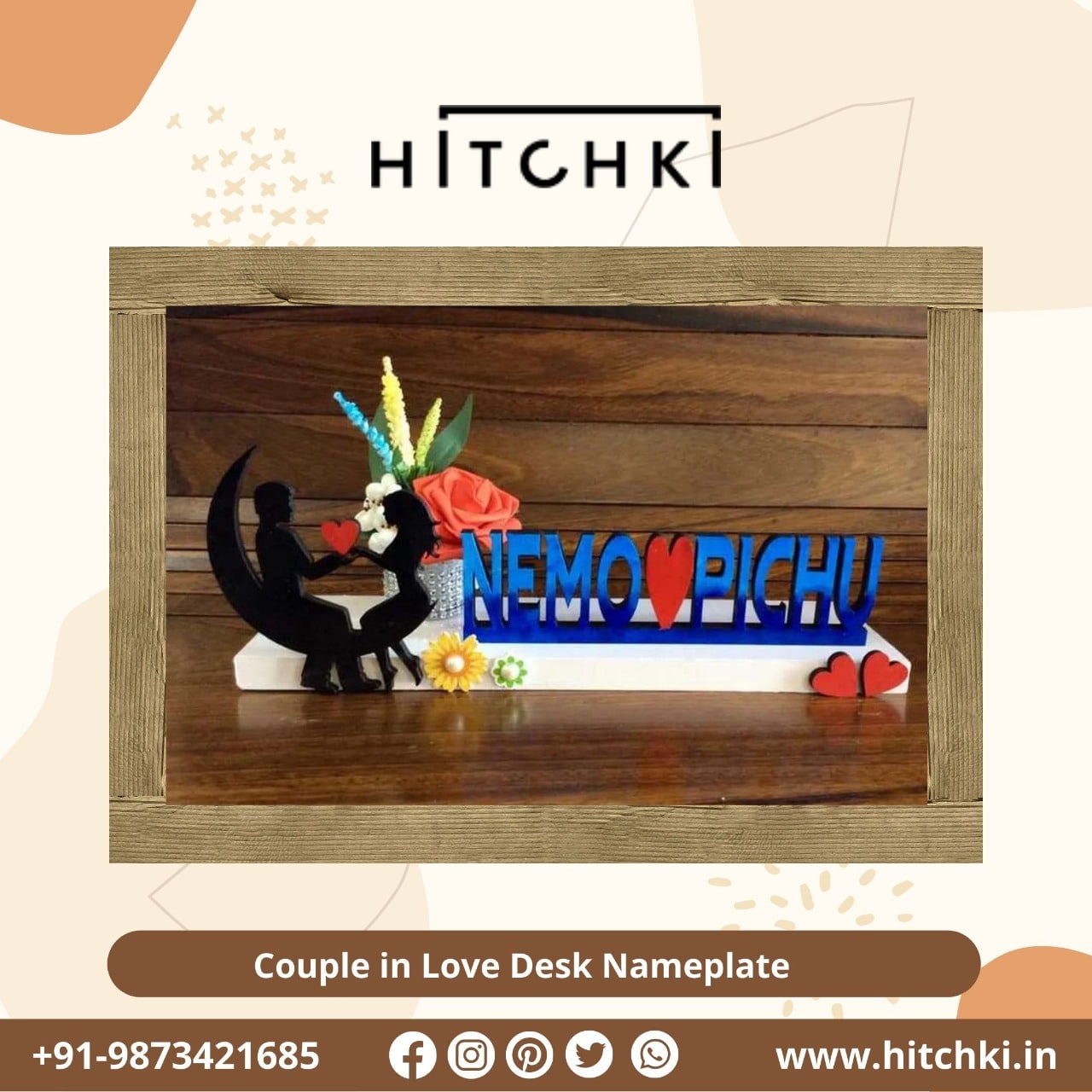 Introducing Pet-Themed Nameplate For Your Home
Pet-themed nameplates are available in different sizes and shapes. They can be used to decorate your home, office or even your car. The number of people who own pets has increased significantly over the last few years and people have started taking care of their pets like family members. Pet owners may choose to get a pet-themed nameplate for their house or office wall, which can be customized according to their choice and liking. Pet-themed nameplates are available in different materials such as wood, metal or acrylic etc., which makes it easy for you to find one that suits your needs and preferences perfectly!
Buy Hitchki's A Girl With Four Pet Dogs Pet-Themed Nameplate
Hitchki's A Girl With Four Pet Dogs Themed Nameplate is a great gift for animal lovers. Hitchki's A Girl With Four Pet Dogs Themed Nameplate is available with bright colours and beautiful 4 dogs. You can use a drill to install it on any surface in your house–a wall or door will work great!
Customise Your Own Nameplate With Hitchki
Have you ever wanted a customised nameplate for your pet? If yes, then you're in luck! Hitchki is the perfect place to get exactly that. You can choose from a wide range of colours and fonts to make your nameplate as special as possible. You can also add a picture at no extra cost!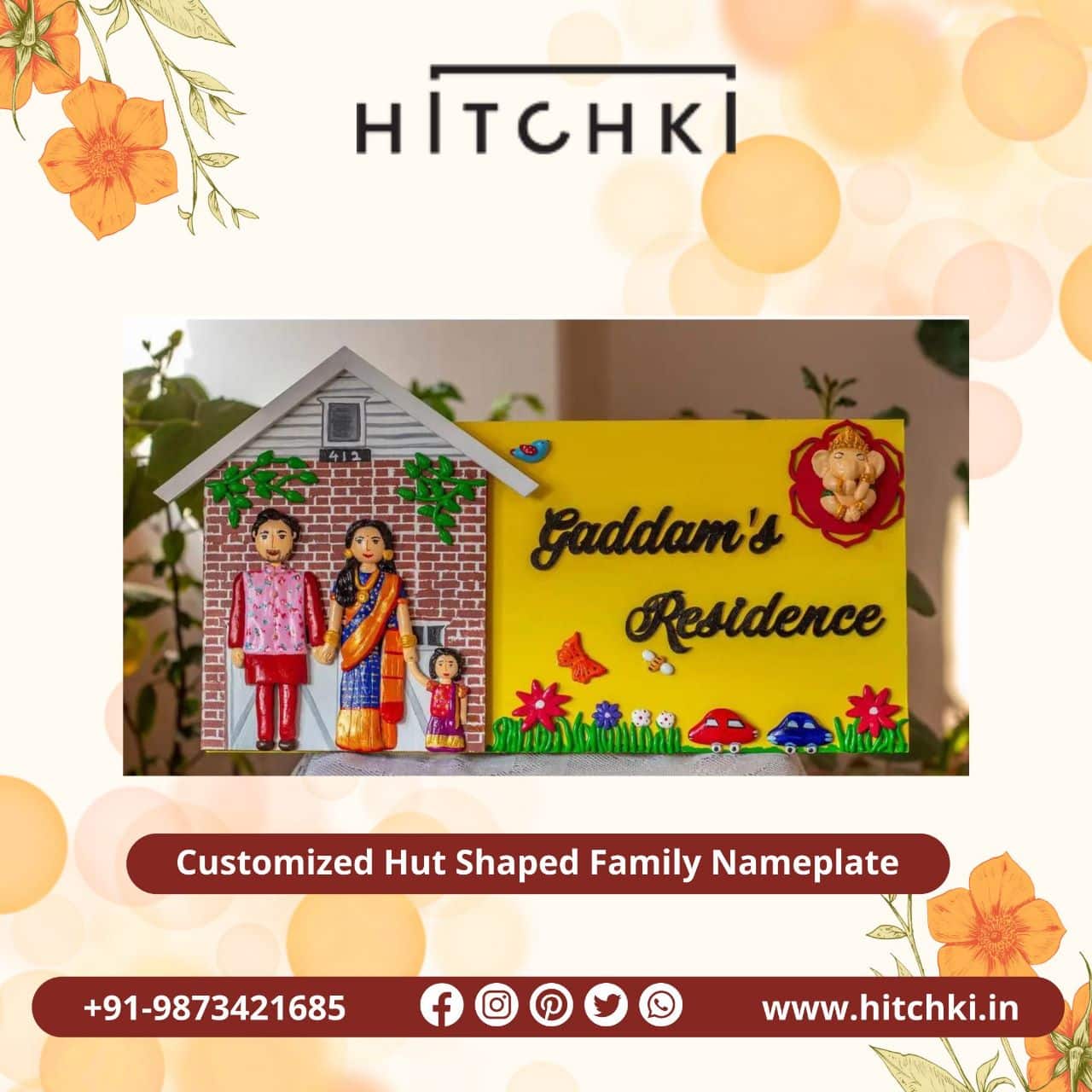 All Nameplate Are Available At Affordable Prices
All our pet nameplates are available in different sizes, materials and designs. You can choose a pet nameplate with or without engraving. The price of a pet nameplate depends on the material and size you choose.
We have leather, metal or plastic animal nameplates with an engraved images that you can choose from Cats, Dogs, Horses or Birds.
Explore More Online Options For Nameplates And Home Decor Items On Hitchki
If you are looking for home decor items, hit the link below.
Hitchki is an online store that offers a wide range of nameplates and home decor items. With our extensive collection of products, you can find anything you need to beautify your house or office space.
Hitchki has a team of designers who are passionate about creating unique products by combining the latest technology with traditional methods of manufacturing. You will find nameplates for your pets, kids, family and friends on Hitchki! We hope that our products will help add more fun to your life!
Conclusion
While nameplates are available in many different styles, Hitchki's paw print nameplate is the perfect choice for anyone who has four-legged family members. It's also a great way to show how much you love your pets and celebrate them with style! Explore with us on hitchki.in.