Hitchki is the best platform for Customized unique nameplate design for homes. Here, you get a huge variety of nameplates. The nameplate is the things that give the identification about you and your home number. we provide Customized nameplates with variations like engraved nameplates, Nameplates for kids, Nameplates for the house, Indian Armed force nameplates, and nameplates with Home numbers. Nameplates are the foremost thing that adds a sense of acceptance to your house. Its give a proper identification of your home and makes it exclusively yours.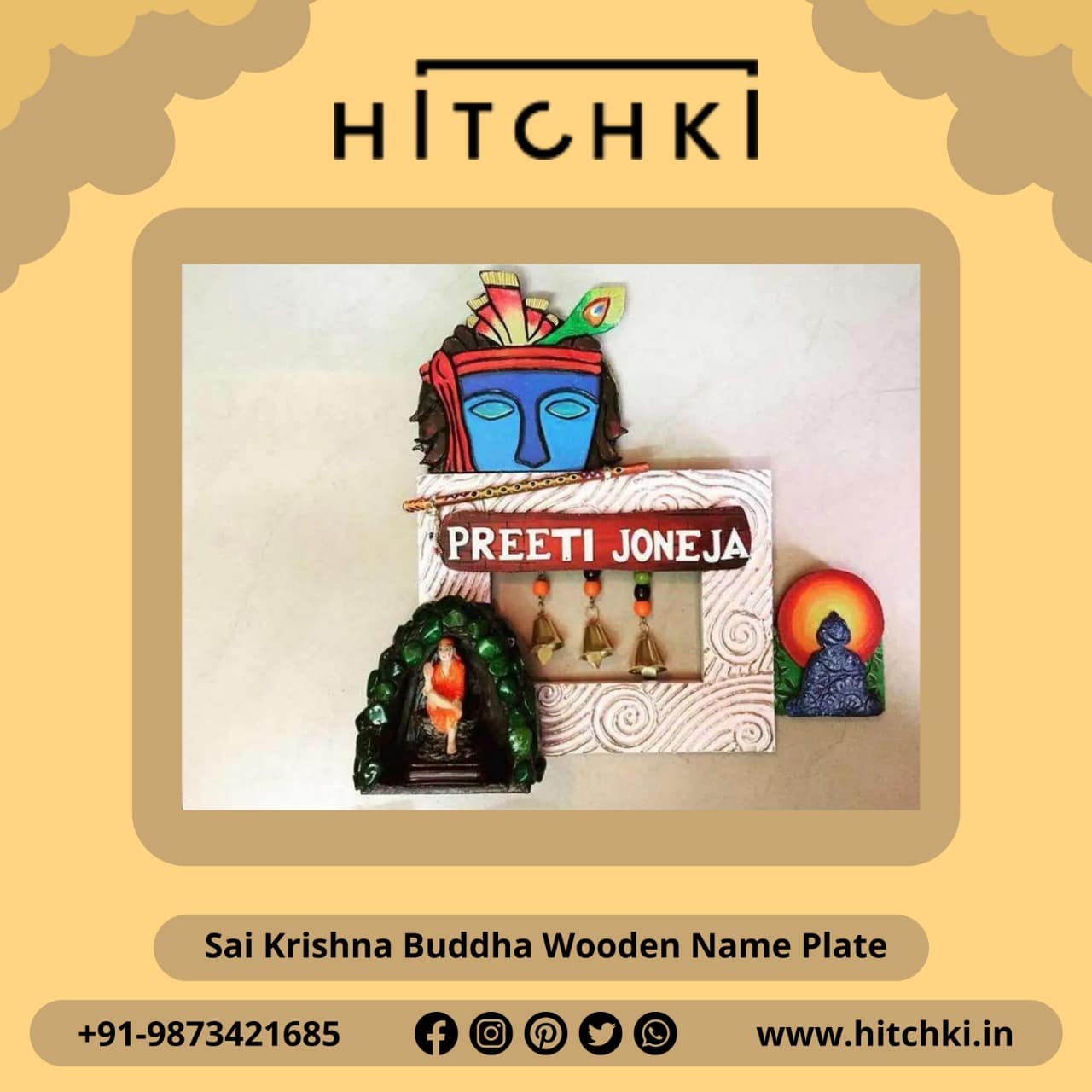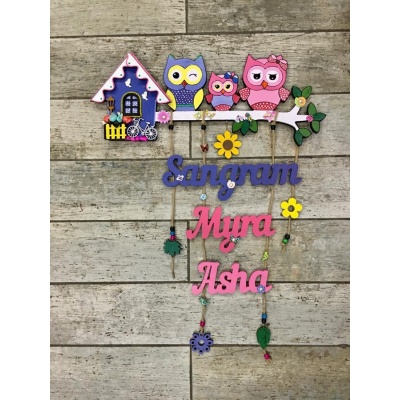 Cute Owl Designer Name Plates for Family with Kids
Get a Colourful Family with Children Acrylic NamePlate, full of characters and personalized designer door signs. This custom-made nameplate is made of Good MDF Cuttings and acrylic paints. These door signs add a perfect touch to your child's room and are also a very uniquely personal gift to give your child or baby kids at an affordable price. Names on NamePlate in Pic: Sangram, Myra, Asha
SKU: ARTWORK-HITCHKI-001
Categories: Hitchki, House Name Plates, Kids Name Plates, Name Plates, Wooden Nameplate
Tags: baby name plates for room, baby name plates for walls, baby name plates india, baby name plates necklace, child name number plate, child plate with name, child's name plate door, daughter nameplate on house, family home nameplate, family name plate, family name plate designs, family name plate for door, family name plate for home, family name plate for house, family name plate ideas, name plate for child, nameplate family necklace
Customized Engraved Nameplate gives an amazing touch to your outdoor. It inscribes onto a Wooden block, or other material by the craving, and the other processes. Customize any nameplate with an engraved nameplate or plaque. Engraved nameplate design is a trendy and attractive design. Three types of wooden material are available at Hitchki.in for Engraved nameplate(Teak, Sheesham, Neem). It's available at optimum cost.
Hitchki.in provides you the unique kid's nameplate design. kid's nameplate design in his/her love cartoon theme-based nameplates and it will also look beautiful for the kid's room. Hitchki makes so many different types of nameplates for the kids' room like Doll theme wooden nameplates for girls, Car nameplates, Rainbow kid's wooden nameplates, McQueen car kid's nameplates, Auto rickshaw kid's nameplates, Truck theme wooden nameplate, Sophia kid's nameplates, girly owl kid's nameplates, bird on a tree wooden nameplate, etc.
HITCHKI provides a wide variety of designs and creativity on wooden nameplates. Wooden nameplates in a variety of door plates, desk nameplates. It looking cool and give a gorgeous look to your home, office, flat and apartment, etc. We offer an incredible variety of customized wooden nameplates that are sure to give your house a stunning appearance. This classic wooden name-plate is the perfect decoration for your house doors.