Hichki's New collection of Neem wooden customized wooden Nameplates for you. Buy our new design of wooden nameplate. The latest and trending design of wooden Nameplate
Get the best Neem wood customized Wooden Nameplate with the best quality of material and wood. This designer-customized Neem wood nameplate is perfectly suitable for your home
You can choose a designer and good quality nameplates here. You choose the correct material for the nameplate, for positivity and harmony.
Neem Wooden Nameplates With Brilliant Quality
We have a collection of wooden nameplates with brilliant quality. Homeowners also prefer neem wood name plate designs where the details are engraved. Our new masterpiece of wooden nameplates neem wood Nameplates and many more. You can also use a wooden plywood material to design a creative nameplate with drawings and handpainted designs.
Bring the feel of old-world charm to your home entrance. The wood is in its raw look. We made this rectangle-shaped nameplate on Neem wood. Names are Engraved on wood.
Besides wooden nameplates, the other materials preferred by people today are glass, marble, acrylic, ceramic, steel, or stone.
Buy The Latest Modern Creative Tree Branch And Neem Wooden Nameplate With Hitchki
Some of the ideas for your Home or office Nameplate
Always have a nameplate on the main door or the adjoining wall, if the space permits, as it is believed to attract prosperity, opportunities and well-being.
Ensure that the nameplate is large enough to write one's name or surname and the house number and is legible from at least a foot or two away.
Some Of The Tips For Nameplates
Choose the correct material for the nameplate, for positivity and harmony.
It is also good to decorate a home nameplate with pictures or statues.
Use a wooden nameplate, if the door is in the south or east direction.
We provide the best quality designer nameplates for home. Our team of experts has crafted a wide range of customized nameplates like tree branches and plaque wooden nameplates at affordable prices. We offer our products to explore the best-customized nameplates in India.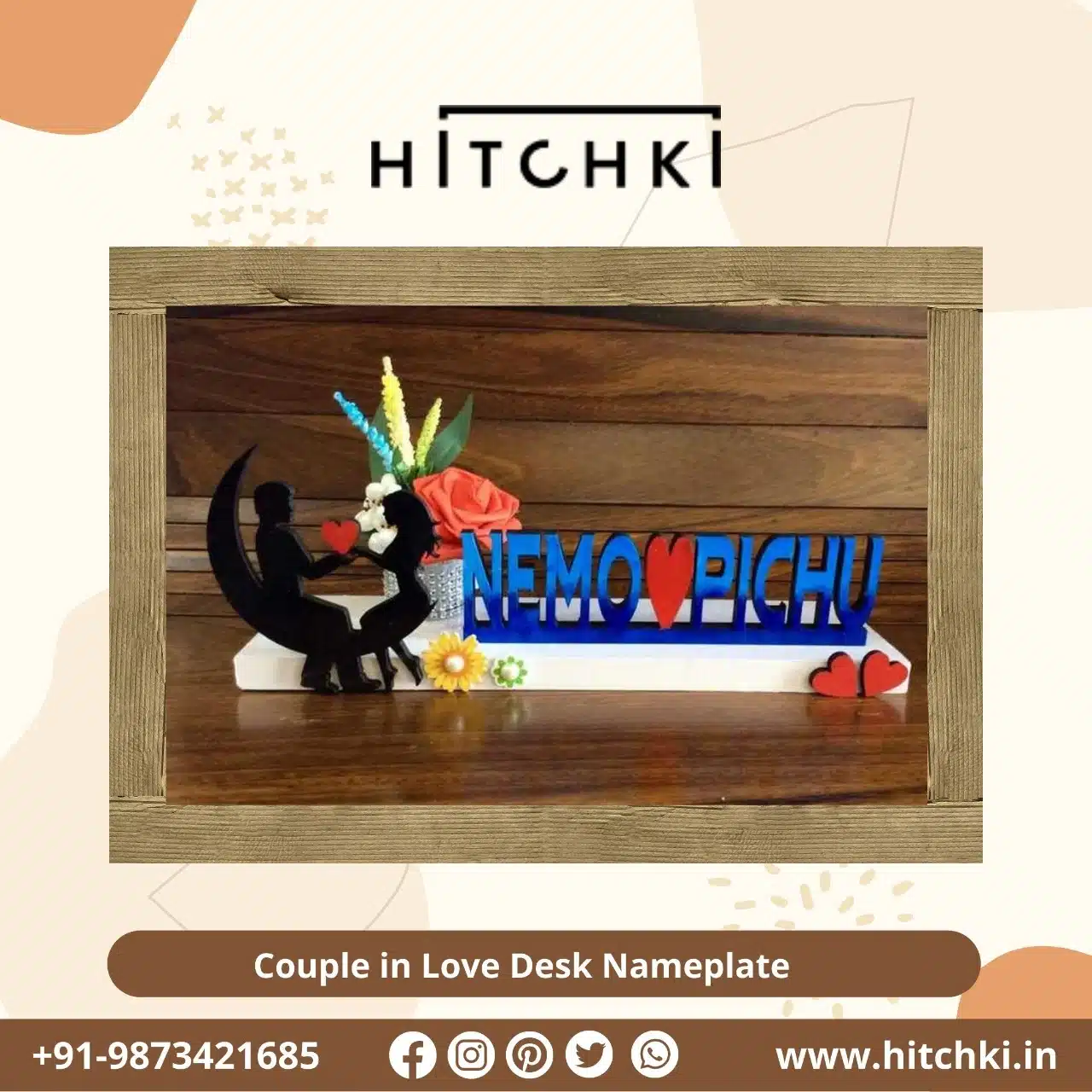 Conclusion
Hitchki offers a wide range of designer nameplates in India. We have a large collection of nameplates for home and office. Our designer nameplates are eco-friendly.
The most commonly used and budget-friendly name plates for apartments are at Hitchki