We offer laser-engraved stone nameplates for your home and office.
Laser-engraved stone nameplates are a great way to personalize your home, garden, or any other area. They can be used on walls, headstones, and more!
Buy Laser Engraved Stone Nameplates From Hitchki
Hitchki is a company that specializes in stone and metal Nameplates. They make personalized marble nameplates for your home, office or business. These marble nameplates are made of strong marble engraved with high-tech machines. You can get your nameplate engraved on anything from a stone slab to a wooden board or even metal sheets if you want something different than the usual wood signboard!
These Marble Stone Nameplates Are Made Of Strong Marble Engraved With High Tech Machines
Marble is a very hard stone, used in buildings and monuments. Marble is beautiful, popular for engraving, and natural. In fact, marble is one of the most durable stones available for engraving.
Marble nameplates are available in many colors including white marble (which is the most common), black marble, and green marble. Marble nameplates can be laser engraved with your information or logo that you select from our large selection of designs we have available online at Hitchki's website at www.hitchki.in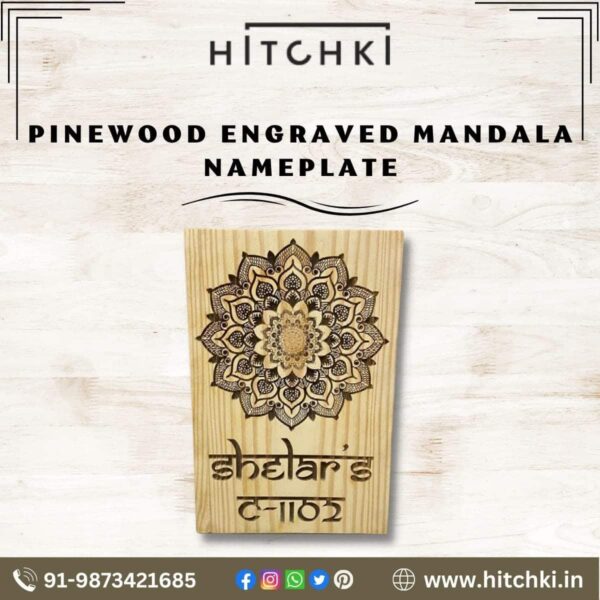 Personalized Marble Stone Nameplates Are Available At A Reasonable Price
Marble nameplates are available at reasonable prices. There is no extra charge for customizing the marble nameplate. Marble nameplates are durable, long-lasting, and easy to maintain. Marble can be easily cleaned with a damp cloth or mild soap solution.
Hitchki has these stone nameplates:-
At affordable price
Personalize options
Easy door delivery
Hitchki Is A Laser Engraving Company That Specializes In Stone And Metal Nameplates
Hitchki is a laser engraving company that specializes in stone and metal nameplates. We have been providing high-quality products to our customers and we take pride in our workmanship. Our goal is to provide the best possible product at an affordable price.
Quality Black Marble Which Gives It A Classic Appearance Best For Bungalows And Flats
Black marble is one of the most beautiful marbles that are available in the market. It is a very strong and durable stone, which makes it ideal for making various products such as countertops, flooring, and furniture. The black color of this stone gives it a classic appearance best for bungalows and flats.
Conclusion
We are proud to offer you a great nameplate that will last a lifetime. Our nameplates are made with premium materials and come with life satisfaction. See more options for home nameplates at Hitchki.