Whether you're looking to add a personalized touch to your home or office, the Mandala Nameplate by Pinewood is a perfect choice. It features a beautiful mandala design in black and white with a gray border that encircles your name or word of choice.
Mandala Nameplates Are A Great Way To Add Some Style And Personality To Your Home
Mandala Nameplates can be used for any room in the house, from the kitchen and living room to bedrooms and bathrooms.
These nameplates are also ideal if you're looking for something that adds a little bit of character without being too flashy or ostentatious. If this sounds like what you're after, then it might be time for you to consider getting yourself an engraved mandala nameplate!
This Engraved Mandala Nameplate Is Made Of Strong Pinewood Known For Its Durability
Pinewood is a great choice for nameplates. It's durable, affordable, and has a beautiful grain pattern that looks great in any setting.
If you're looking for an engraved nameplate for your home or office, don't settle for anything less than the best! Our Pinewood Engraved Mandala Nameplates are made from strong pinewood known for its durability.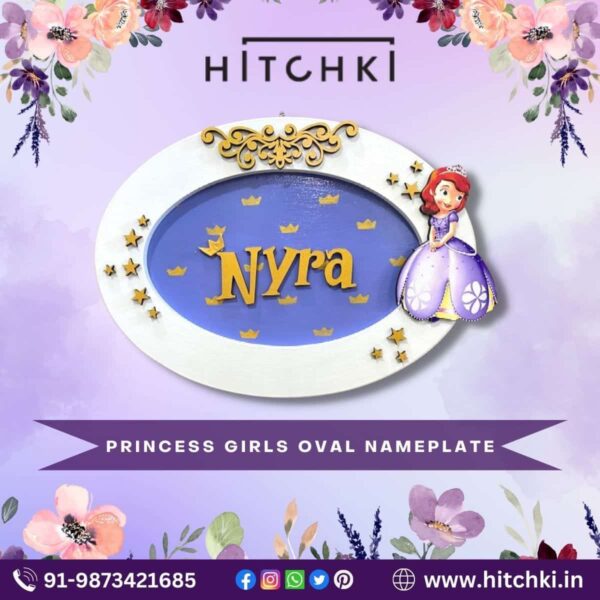 Hitchki Has This Mandala Nameplate At Very Affordable Price Online
Hitchki has a wide selection of nameplates and engraving options. You can choose from different sizes, materials, and designs to find the one that best fits your needs. Hitchki also offers custom designs for you to create your own mandala nameplate at an affordable price online.
Browse A Wide Selection Of Nameplates And Engraving Options At Hitchki
Hitchki offers a wide selection of nameplates and engraving options, which means you can find exactly what you're looking for. Our nameplates are made from durable pinewood, so they'll last for years to come!
Create a custom Mandala Nameplate That Fits Your Personality And Space!
Creating a custom Mandala Nameplate is easy and fun!
You can customize the color, size, and engraving to create a unique piece that fits your personality and space.
Choose from our variety of styles or we can create something new for you. We have different wood types available for each style so that no matter what type of look or feel you're going for there will be something perfect for you!
Conclusion
We have a great selection of mandala nameplates that are perfect for your home or office. The mandala design is one of the most popular patterns in art today because they're so beautiful and intricate. Our nameplates come in many colors, sizes, and styles so there is something for everyone. Visit Hitchki to explore more !!