In the realm of personalized decor, the "Customized Wooden Nameplate" emerges as a blank canvas awaiting your unique story. This isn't just a signifier of your residence; it's a bespoke creation, handcrafted to reflect your identity and add an elegant touch to your abode.
🏡✨ Tailored Elegance: Customized Wooden Nameplate
Unveiling Your Identity in Wood: Crafted from high-quality wood, your customized nameplate is more than an address marker; it's a representation of your individuality. The choice of wood not only ensures durability but also provides a warm and welcoming feel to your entrance.
A Canvas for Personalization: The beauty lies in the customization. Add your family name, a special date, or even a symbol that holds sentimental value. This level of personalization transforms the nameplate into a statement piece, telling a unique story to anyone who crosses your threshold.
Endless Design Possibilities: The Customized Wooden Nameplate opens a world of design possibilities. From classic and minimalist to ornate and intricate, the design is a reflection of your taste and style. Embrace simplicity or express your creativity – the choice is yours.
A Lasting First Impression: Your entrance speaks volumes about your home. The Customized Wooden Nameplate isn't just a decor piece; it's the first chapter of your home's story. Make it memorable, make it yours.
🏡✨ Your Story, Your Style:
Your home is a sanctuary, and every detail should echo your narrative. The Customized Wooden Nameplate is not just an accessory; it's an extension of your style, a proclamation of your presence.
With each glance, you're not just seeing letters on wood; you're witnessing a manifestation of your identity.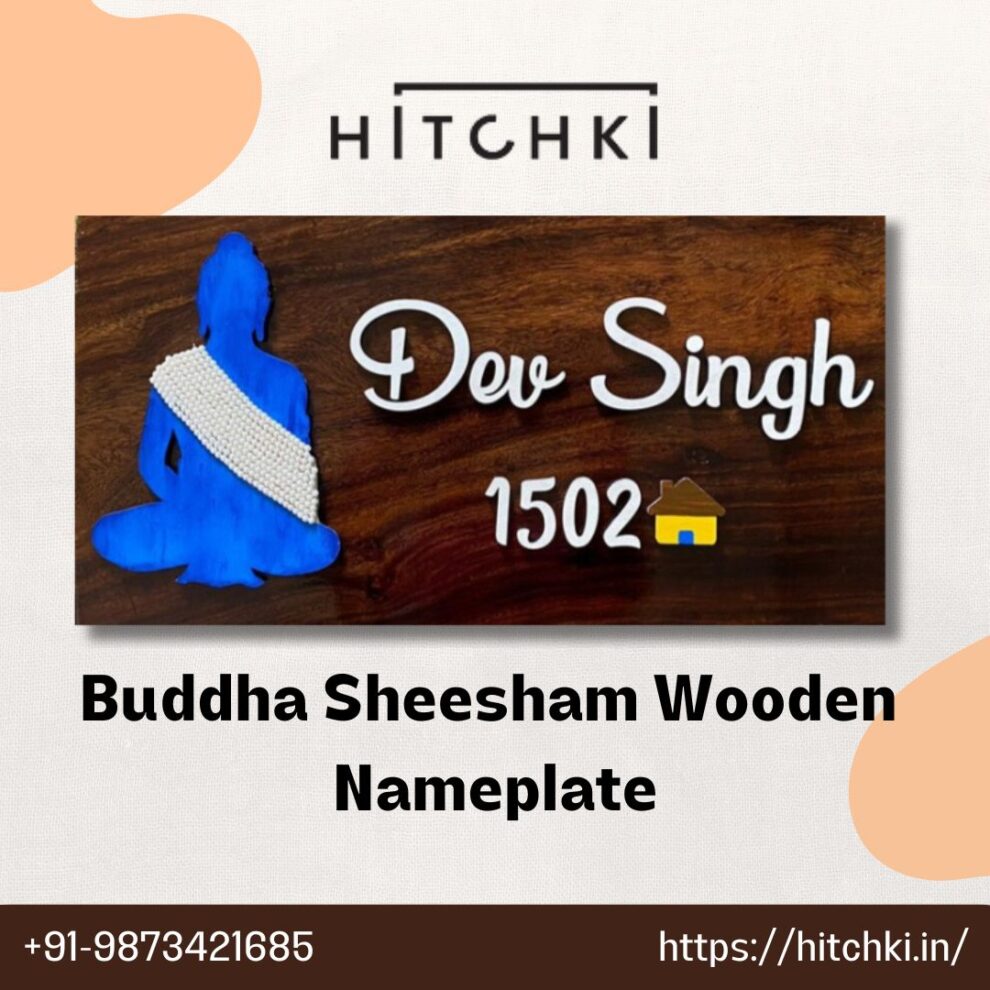 Conclusion:
Elevate your entrance into a personal gallery. The "Customized Wooden Nameplate" isn't just a marker; it's a celebration of your uniqueness. It's a warm welcome that goes beyond hospitality – it's an invitation to connect with your story.
Watch as your entrance becomes a testament to personalized elegance. Every arrival becomes a moment of pride, a reminder that your home is a canvas waiting for your personal touch.
Welcome to Hitchki, a world where every detail is crafted with care, and every nameplate tells a story. 🏡✨