A family-themed nameplate is something that you can use to show off your family and make them proud of their heritage, while also giving a bit of personality to your home or office space. There are many different themes you can choose from, but we think that our collection of family-themed nameplates is the best way to display your love for those closest to you.
Choose a Family-Themed Nameplate With Hitchki
Hitchki is the best place to get nameplates for your home, office, cars and bikes. We provide high-quality products to our customers at an affordable price. Our family-themed nameplate is one of the most popular designs in our collection, which you can choose according to your taste and choice. You can gift this nameplate to your loved ones as it comes with a beautiful design that will show how much you care about them. This family-themed nameplate is ideal for any family size and has been designed by our team of experts who are well-versed with the latest trends in the design industry.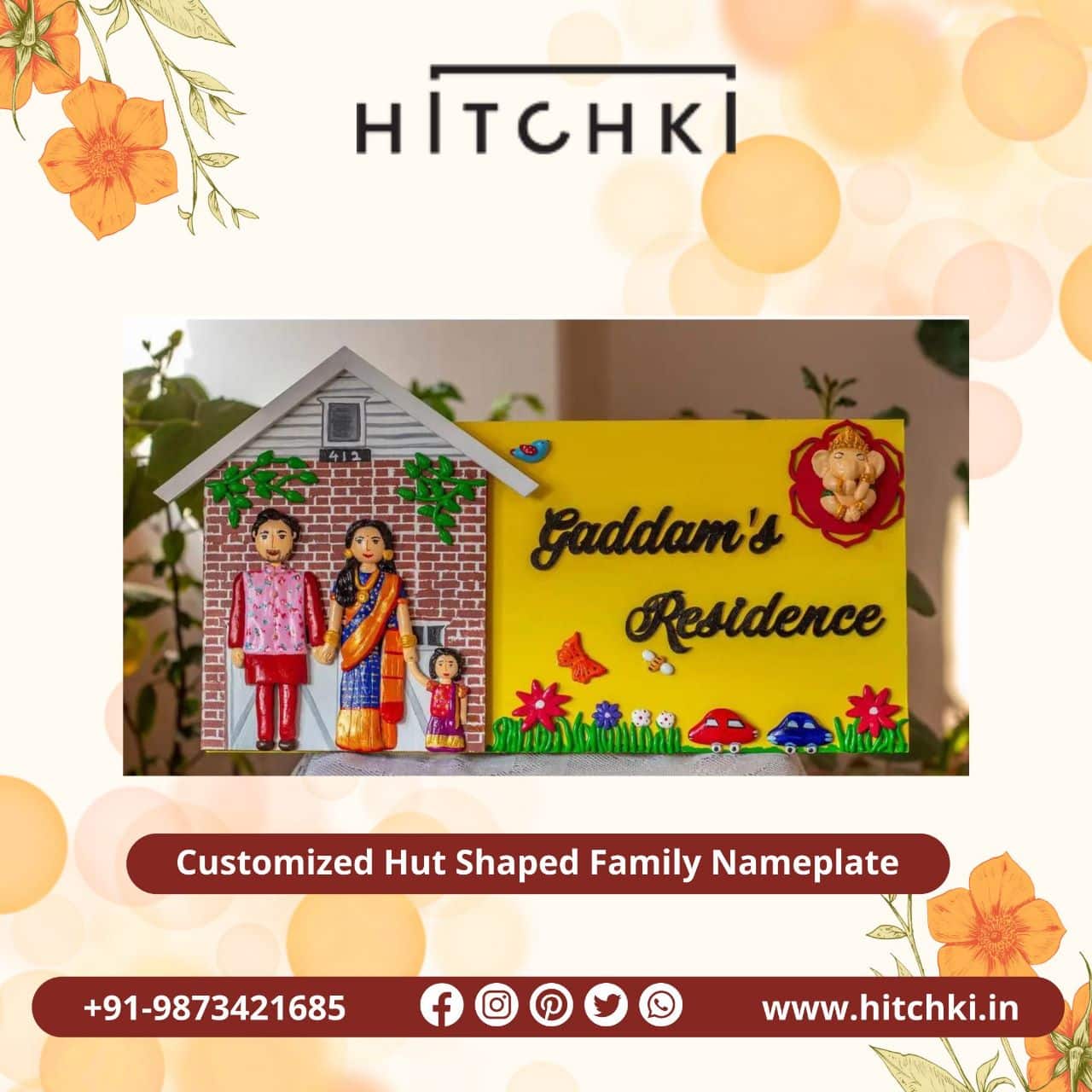 Family-Themed Nameplate is Ideal For Any Family Size
Family Themed Nameplates are ideal for any family size. They can be used to decorate the walls of your home or office and make a great gift for anyone with a family.
Family Themed Nameplates can be personalized with your choice of font, colour and size. We will create a unique design just for you based on your family name!
For more information about our Family themed name plates please contact us today!
You Can Gift This Family Themed Nameplate To Your Loved Once By Buying It At An Affordable Price
Now that you know how to get a nameplate, why not give one as a gift? Nameplates are an excellent way to show off your family's history and pass it down for generations to come. And with so many different styles, there's something for everyone!
Nameplates make great gifts for any occasion. Whether it's Mother's Day or Father's Day or Valentine's Day or Christmas—or even April Fools' Day!—you can't go wrong with a gift that will last forever. Not only are they easy on the wallet but they're also customizable so they'll fit perfectly into anyone's home décor scheme without being too in-your-face about their presence. They can even be personalized so that each member of the family gets their own unique look depending on what kind of style (or lack thereof) they prefer!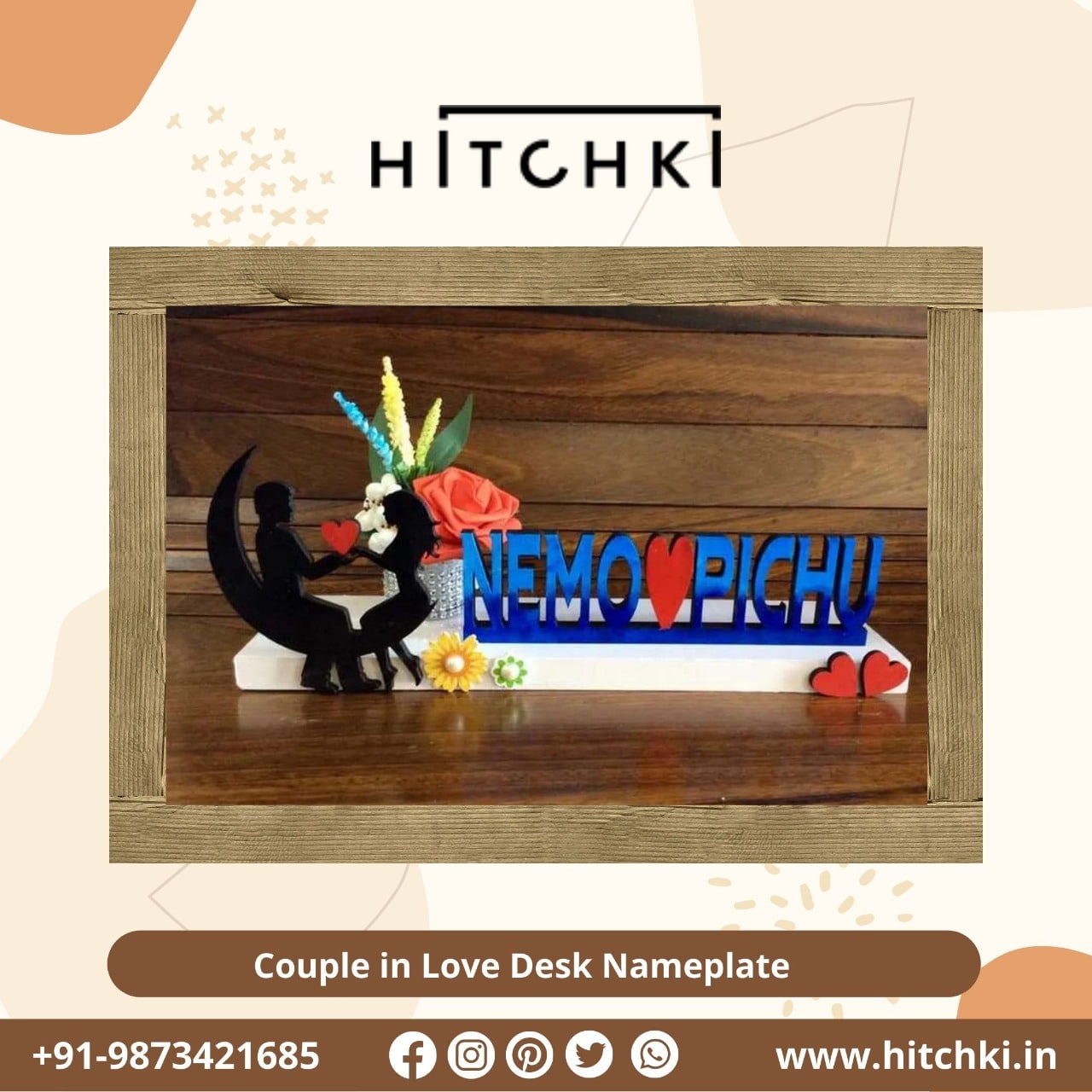 We Offer You With Multiple Designs And Themes For Your Idea Name Plate For Home And Office
We offer you multiple designs and themes for your ideal name plate for your home and office. You can choose from our wide range of designs, themes and sizes to make your desired nameplate. For example, if you have a pet dog or cat at home then we have a wonderful collection of pets themed nameplates that are very attractive in both design as well as price. Or if you are looking for something different then we also have some beautiful custom-made wall art, which can be placed on any wall in your house or office and adds charm to the space instantly.
There Are Nameplate Gifts That Will Help You And The Ones That You Love.
There are many different types of nameplate gifts that you can buy for the ones that you love. They can be used in many different places and will help to make them feel special by giving them a gift that they will cherish forever.
Conclusion
For the best price in the online market, just visit Hitchki. We have the best price to offer you for each nameplate. These family-theme nameplates are one of our best options to provide you with. For the best shopping experience and money-saving visit our site today! Explore with us on hitchki.in