Welcome to Hitchki, where you can buy a neem wood name plate for your home. If you are looking for a unique and beautiful nameplate for your home, then we offer the best option in India. We provide one of the best options to buy neem wood nameplates online. You can check out our wide range of products and customise them according to your requirement.
Introducing New Neem Wood Name Plate On Hitchki
What is it made of?
The plate is made with neem wood and it has a smooth finish. The nameplate is lightweight but sturdy and very durable. It will not crack or get damaged easily. It can last for many years if you take care of it properly.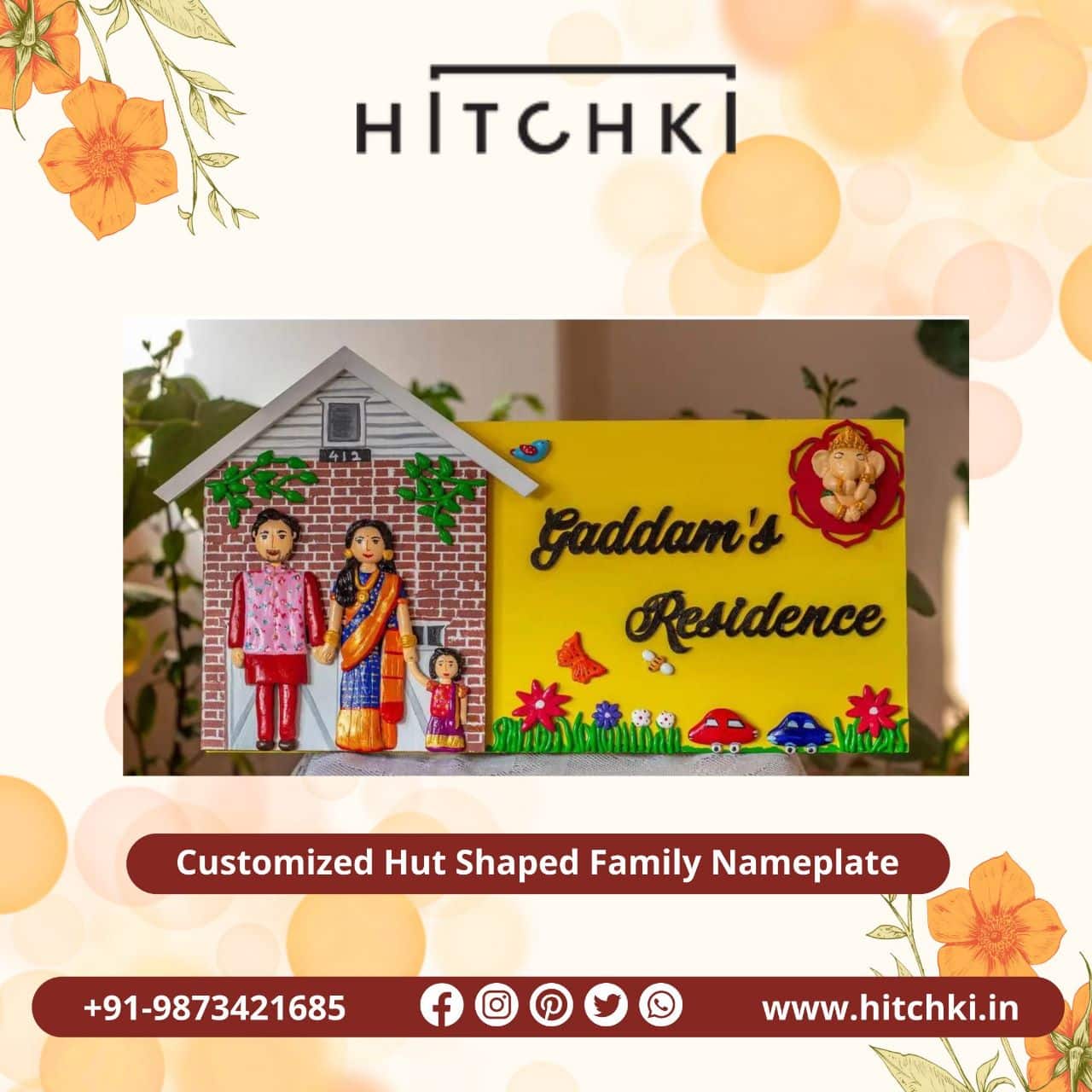 Why Should You Buy This Product?
This nameplate comes in a variety of different designs, shapes and sizes so you can choose the one that fits your home or business establishment perfectly. Not only does it look appealing on its own, but it also complements the decor of any space by adding an element of nature into your interior design scheme.
This Neem Wood Name Plate Is The Best Option For Your Home Available Online
If you are looking for a nameplate that makes a statement, this is the one for you. This wooden nameplate will add elegance and sophistication to any room in your home, office or dorm room. The Neem Wood Name Plate is the perfect gift for graduation or a wedding gift. The beautiful and elegant design of this nameplate makes it ideal for hanging anywhere in your home or office space.
It comes with an adjustable rope so that you can hang it on any wall easily without any drilling required by using an adhesive hook instead of nails which can damage walls over time!
The surface of this product is smooth so that it would be easy to clean and maintain as well as prevent unwanted scratches on walls where they are hung up on regular basis!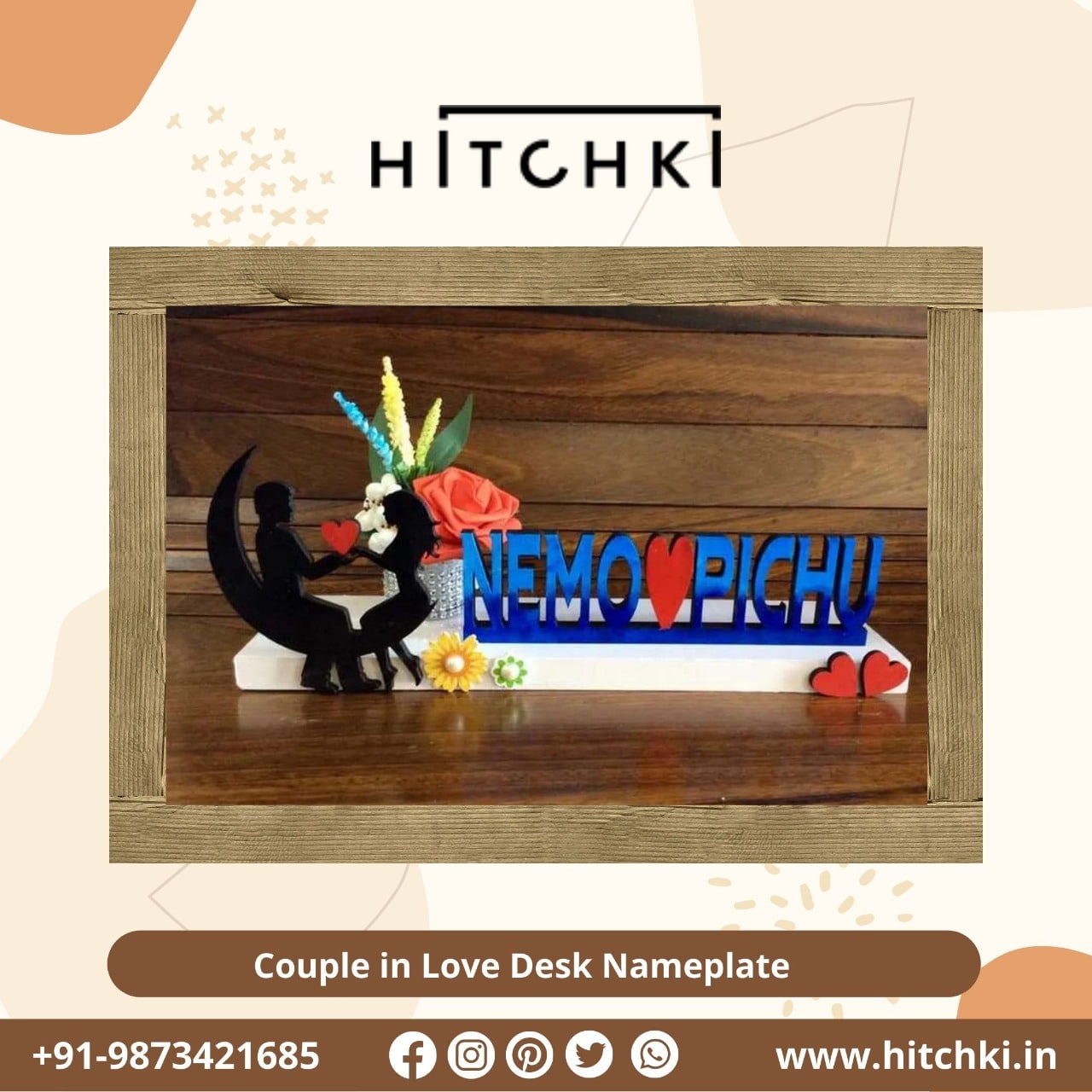 Neem Wood Name Plate Is Durable And A Combination Of Simple And Cute Name Plate
Neem wood is a hardwood and it's perfect for a nameplate. It is durable and has good resistance to water, fungi and insects. This type of nameplate can be used both indoors and outdoors, as well as in humid environments.
Neem wood can be cleaned with soap or detergent easily because it doesn't absorb water as other woods do. This means that you won't have to wipe your nameplate after washing your hands or when you're preparing food! You just have to clean it regularly with soap and warm water followed by wiping it with a dry cloth or paper towel to remove any moisture left on the surface of the wood.
Customise Your Own Nameplate Anywhere In India With Hitchki
Customisation is the key to creating a unique nameplate for your home. You can choose from a variety of styles and designs, all while choosing whatever size suits your needs. This neem wood plate comes in any colour you desire and will be handcrafted by our artisans here in India. The final product will be delivered to your doorstep in no time!
Hichki Is India's Best Site To Explore Highest Quality Nameplates For Homes, Offices, Etc.
Hichki is India's best site to explore the highest-quality nameplates for homes, offices, etc. Hichki offers a wide range of nameplates in different sizes and shapes. These are made using premium-grade material that provides durability to the product.
You can get your nameplate customized according to your requirements on our website at an affordable price range. We provide a customized service wherein you can get your own design created by us or let us know about your requirements so that we can customize it according to your needs and preferences.
Conclusion
Neem wood is a beautiful, sustainable material that makes for wonderful home décor. It may seem like a strange choice at first, but once you learn about the benefits of neem wood it's easy to see why this is such a popular option. Explore with us on hitchki.in.