Have you purchased another house or a flat? Then, reasonably, a person would agree that he is looking for some of the best wooden stylish nameplates for the house. Then, you are in the best place to organize. We at Hitchki make the best wooden nameplates as per the client's needs for the house, level, cabin, doorway, etc. with extremely extraordinary material and without mulling over quality.
The nameplates should be both presentable and thoughtful too. In our Indian culture and society, the home is an unprecedented spot, and everyone endeavours to name their home in outstanding ways. New customized home stylish nameplates for wall contemplation started coming from the interior decorators, who bring the improvement of the entire back home subject to their authority and arrange homes. Home e wooden stylish nameplates for the wall can be so very elegant and beautiful that they have an extraordinarily unique look.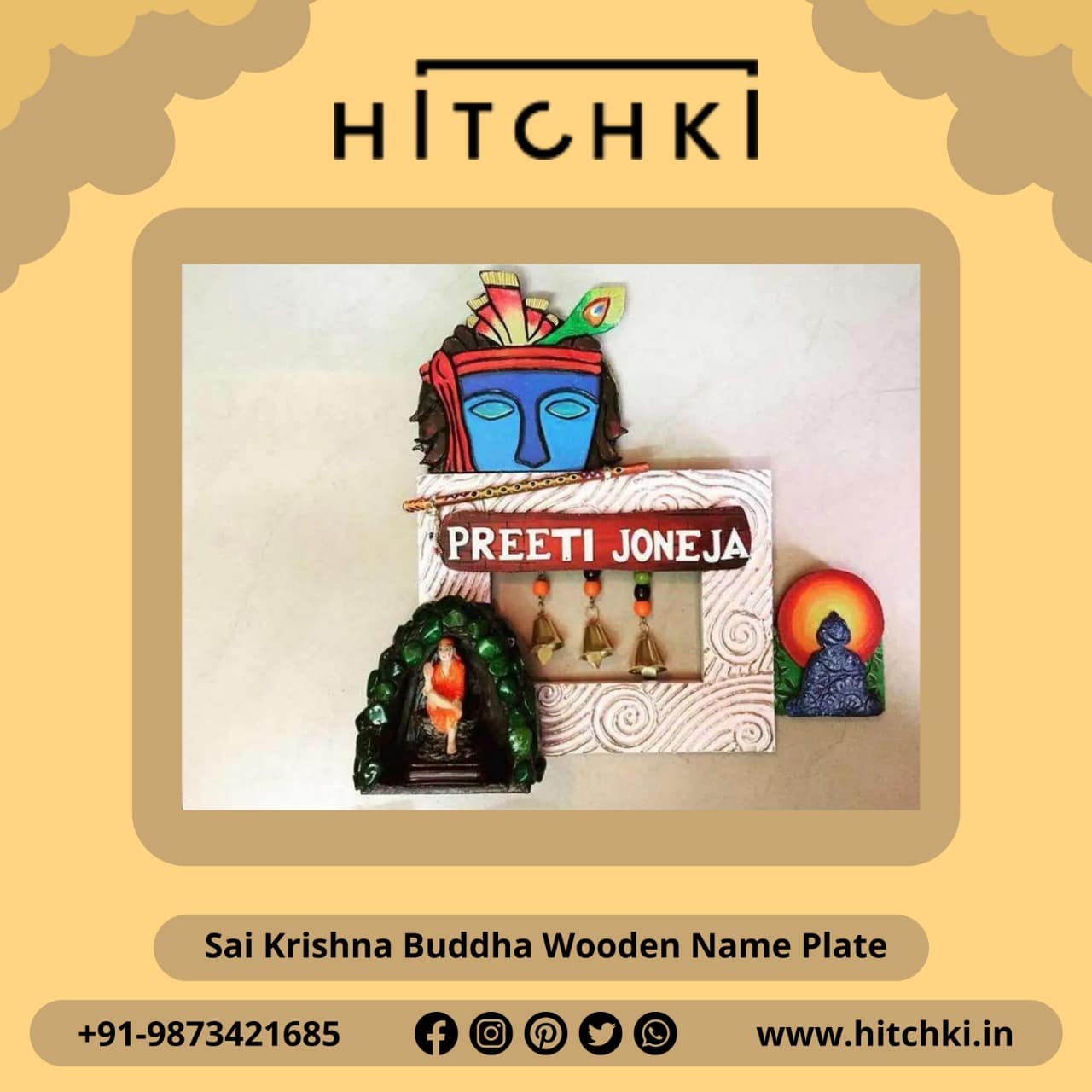 The nameplate setup reflects the kind of character the house owner requires. Other than distinguishing a house, a nameplate can also be used to work on the style of a house and establish a respectable first connection. Always have a nameplate on the main entrance or the associating divider, if space permits, as it is known to promote the flourishing and prosperity of the family. Normally, the last name of the family is referred to on the nameplate. Nowadays, people might also want to add the names of all family members on the nameplate.
The nameplate will be the primary thing a guest will see while entering your home. Nameplates for a house are an uncommonly complex subject, which is why you ought to warily pick the arrangement that suits your overall home expressive topic. Nameplates are designed as per the client's choice and can get suggestions from our designers to get your ideas into reality.
They suggest you with regard to design, quality of material to be selected, colours, ideas to write the names and size as per your area of the wall, etc. Here we manufacture nameplates in different sizes, shapes, fonts, lights, themes, colours, and the output would be as desired by the client with the best quality material. Explore today at hitchki.in