Have you just bought a new house or completely revamped the existing one? If yes, then you must have invested a lot in decorating the interior surroundings by picking up the best furniture range, artefacts, wall paintings, wall paint, and much more. If you do such things for the interior area of the house, then why let the outer surroundings go dull and empty? Lighten up the outer area by installing fancy-looking nameplates of your choice. 
Importance of Investing in Nameplates
For most people, a nameplate is just a piece of wooden, metal, plastic, or acrylic made plate on which the name of the owner is printed or engraved. But it is more than that. A customized and personalized choice of the nameplate is a significant symbol of the personal space that belongs to you. It is an ideal home decorative accessory on which you can print the name of your parents or children to pay respect. Also, let the people around the owner of the house.
Even for decorative purposes, there is no match of nameplates with light equipped inside. There is an extensive range of creative nameplates with lights available to brighten the external surroundings. Any person passing across your home will definitely get attracted to the light-equipped nameplate and praise your choice of picking decorative items.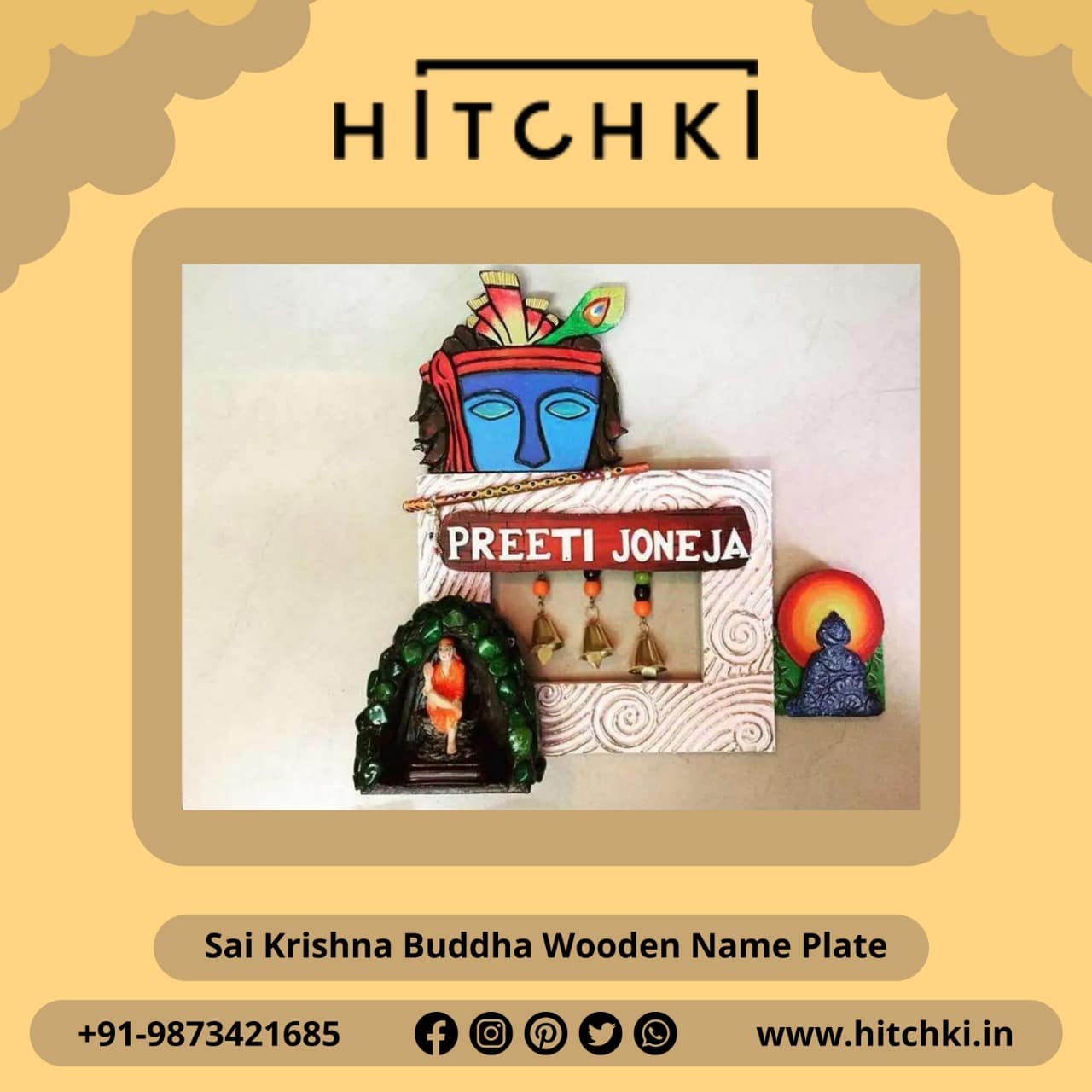 Nameplate With Light & Decorative Feature 
If you are thinking of where to find nameplates with light near me, then Hitchki is an ideal online brand to access and find your choice of plates. The brand offers exquisite, unique, and decorative-looking nameplates in durable material and that too at a cost-effective price. Explore more with us on Hitchki.in