Hitchki provides you with first-class and beautifully designed Best Wooden Nameplate in Mumbai throughout India with the best high-quality and their services also are in Mumbai. Hitchki.in offering you the first-rate and particular designs in India. Their offerings are available all over the international. Their designs are so vintage and precise that nobody can compete with them.
Our group designs the Wooden Nameplate so beautifully that it can improve the grace of the wall and supply a very good effect on your visitor. And particularly we make Handmade Wooden nameplates that offer a subsequent degree of grace to your nameplate. Hitchki.in is the great dealer of hand-crafted Wooden Nameplates in Mumbai at the best prices. Customers can also inform their requirements to them and they could effortlessly customize their nameplates consistent with their necessities and their creativeness.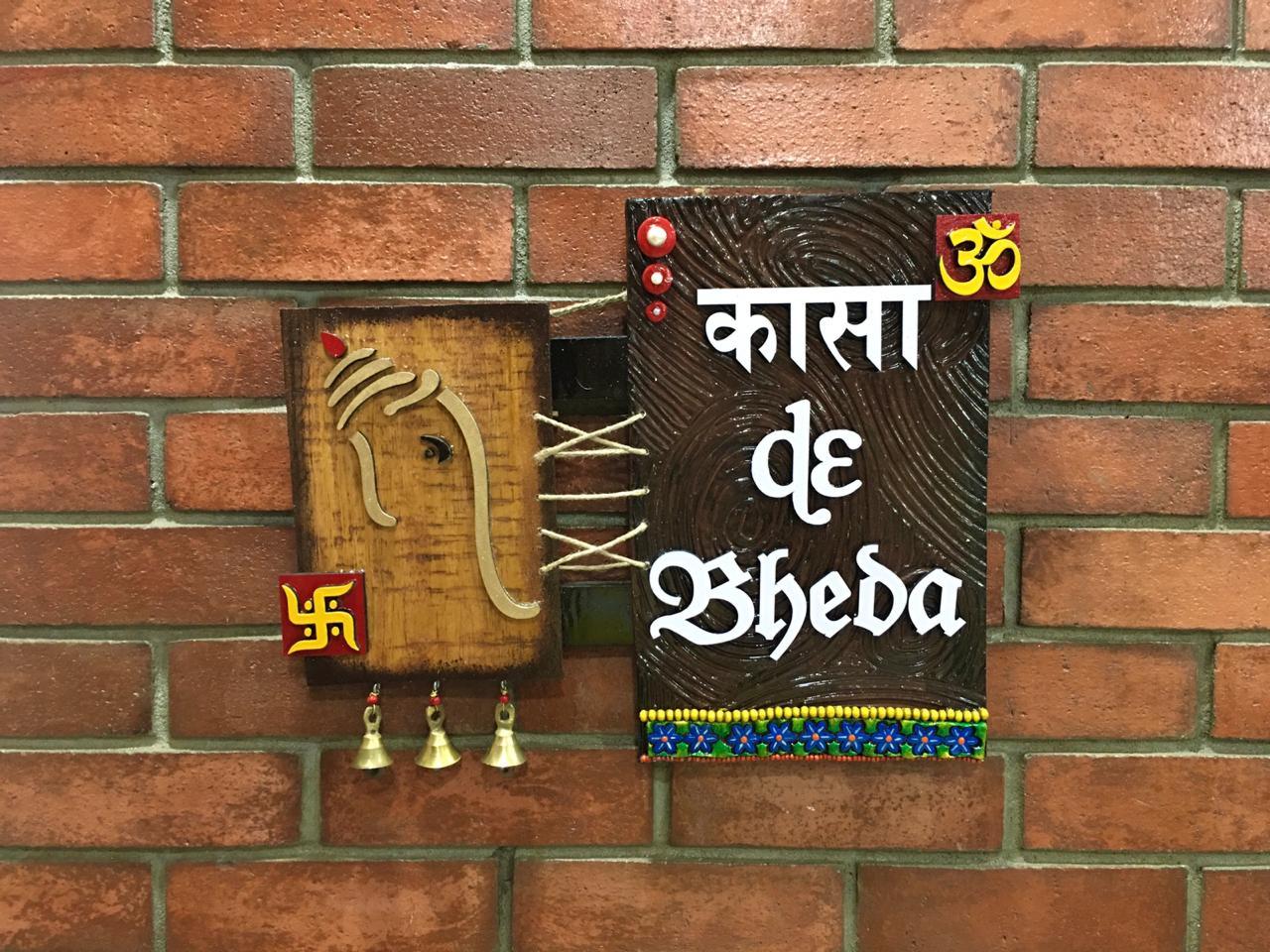 Ganesha Symbol With Bells House Wooden Nameplate
This House Name Plate design has ethnic and contemporary flavours. We used symbolic Ganesha on the natural wood piece and gave an om symbol with names. Hanging bells are completing the ethnic look.
Material- natural wood, plywood, brass bells, laser cut names.
Size- 14×10 inch
Handmade Wooden Nameplate in Mumbai
Hitchki's distinctiveness is making handmade Traditional-looking Nameplates with remarkable lovely colours with an Indian essence that appears extremely stunning. The Customer can customize their Handmade Nameplates according to their designs due to the fact all they need is patron pleasure to the best. Wooden Nameplates in Mumbai by means of Hitchki.in appear very appealing. The innovative paintings on the nameplates are my area of expertise of Hitchki.
In case you are locating precise and attractive nameplates in Mumbai, Hitchki.in ship their creative Handmade Wooden Nameplates in the entire of India in addition to in Mumbai too. Nameplates are just positioned up to allow human beings to realize who the humans staying internal the ones closed doorways but also a mirror of relationships between humans dwelling in a house. Right here's what deciphering approximately exclusive sorts of nameplates.