If you are searching for the Best Handmade Wooden Nameplates near you, then you don't have to bother much. Hitchki.in is the best maker of handmade wooden nameplates and their service is available across all over India, you can order on their site from anywhere and they will send you the best wooden handmade nameplate as you want. You can even customize your nameplate as per the theme of your home. They have extremely the best and unique designs and their nameplates are very attractive and beautiful. You will get the Best Wooden Handmade Nameplate for your House at the best price. Nameplates are necessary for every home because it gives identity to your home it tells the relationship of you to the residence.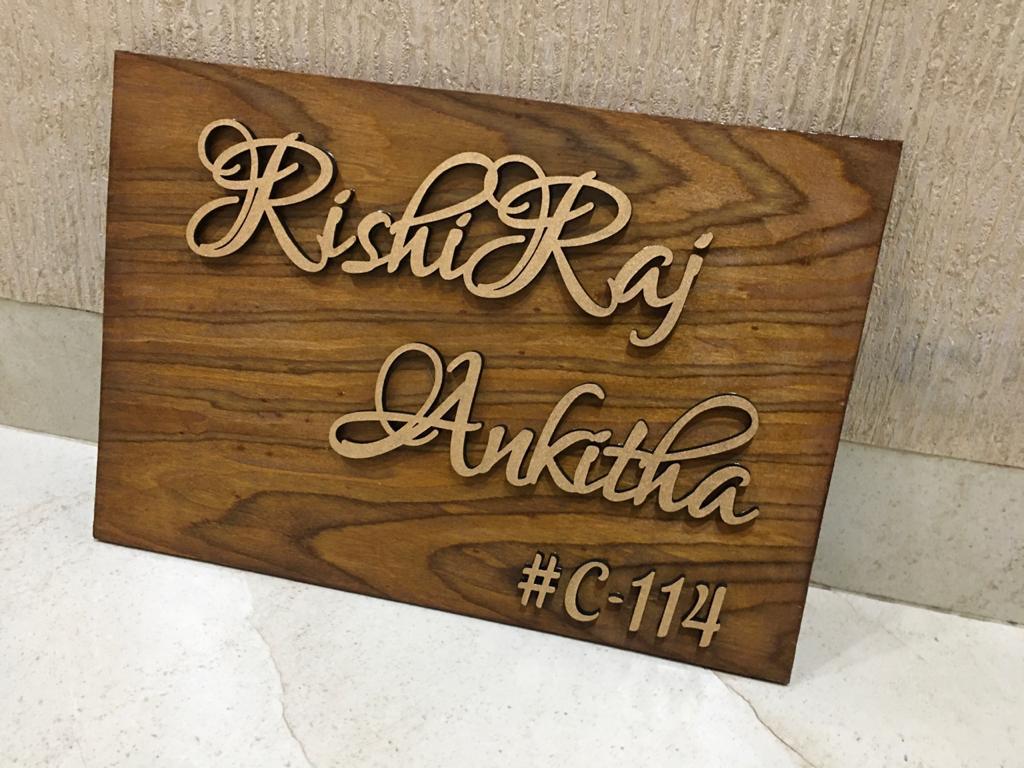 Buy Best customized wooden nameplate in India. Choose the best customizable nameplate for your home. Get one customized nameplate to identify your home.
Unique Wooden Handmade Nameplates Near Me
If you will search on google for the best unique wooden handmade nameplates for a home near me, you will definitely reach out to Hitchki.in They make nameplates for Homes, bungalows, offices, kitchen, kids room and so many more with the best unique designs. They already served hundreds of homes with their best Unique Wooden Nameplates and customers are extremely happy with their designed Wooden Nameplates. Nameplates are the best way to let people know That a House is Now your Home. Nameplate designs must be unique and give your home decor a creative touch, and Hitchki is the best in creativity. Hitchki makes personalized wooden nameplates you can tell your own designs as well to make it the best and unique, So don't miss the opportunity to show it off in a very unique style.
Simple and Cute Neem Wood Name Plate
Simple and Cute Wooden Plywood Name Plate for your sweet house uniquely decorated with Plywood MDF cut names which is customizable as per requirement. This nameplate is beautifully designed for a pleasantly simple and attractive look with laser cut names. Alka and Shashi Mathur Wooden Handmade Name Plate. Colour- Light Brown
Material- Plywood, laser cut names.