Hitchki is one of the leading manufacturers of wooden nameplates in India. We have been making high-quality products for years. Our range includes a variety of products such as wooden name plates, wooden door hangers, wooden hanging signs, etc. These products are made from premium quality wood and are available in various sizes and shapes. We offer these products all across India at very reasonable prices.
Hitchki.in is the leading manufacturer of wooden nameplates. Our nameplates are made from high-quality wood and have a unique design. We have several designs available in our catalogue that you can choose from. We also provide customization services so that you can get a wooden name plate for yourself at an affordable price. Our Wooden Name Plates are made up of premium quality wood with the latest technology. We have a large collection of wooden tags for your business or personal use.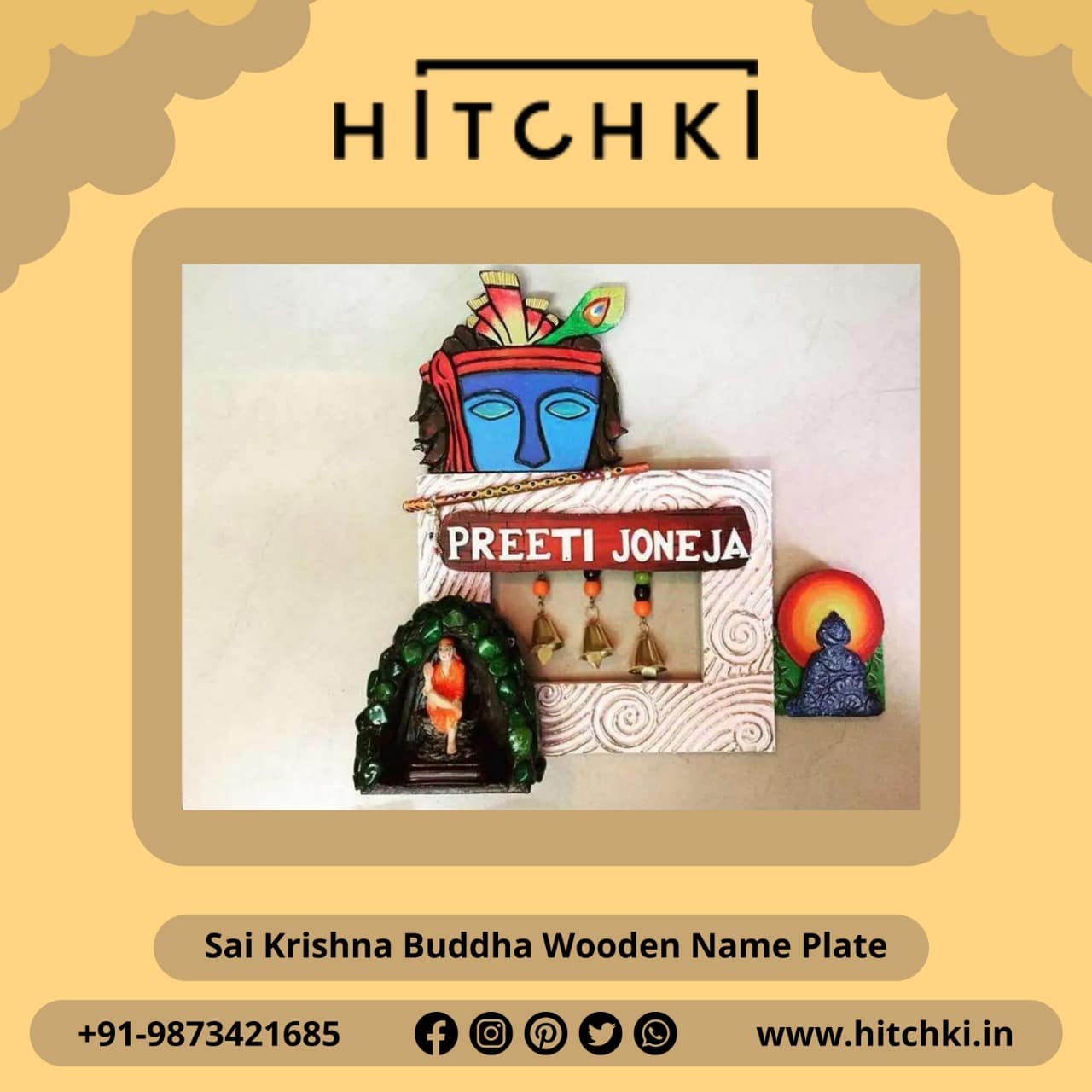 Where can you get the best wooden nameplates nearby you?
We offer a wide variety of wooden name plates at affordable prices. Our company serves all the states as an online shop for nameplates in Delhi, Noida, Gurgaon, Chandigarh, Kerala, Goa, Kochi, Pune, Mumbai, Patna, etc. These are easily accessible at our site Hitchki with the comfort of selecting from any place. Hitchki is a platform for buying all kinds of wooden nameplates. We have a wide range of wooden nameplates for sale online. We provide customized wooden nameplates with different themes and colours.
Here are some of the features of our product that makes us stand out among others: –
1) Customized Wooden Name Plates
2) Variety Of Designs And Colors For Different Occasions
3) 100% quality wood And an affordable range of Products
Go and visit Hitchki.in for exciting deals at the best price. Choose wisely, Choose Hitchki.in