Wooden name plates give an attractive look to your home. Hitchki is the best online platform to get your nameplate.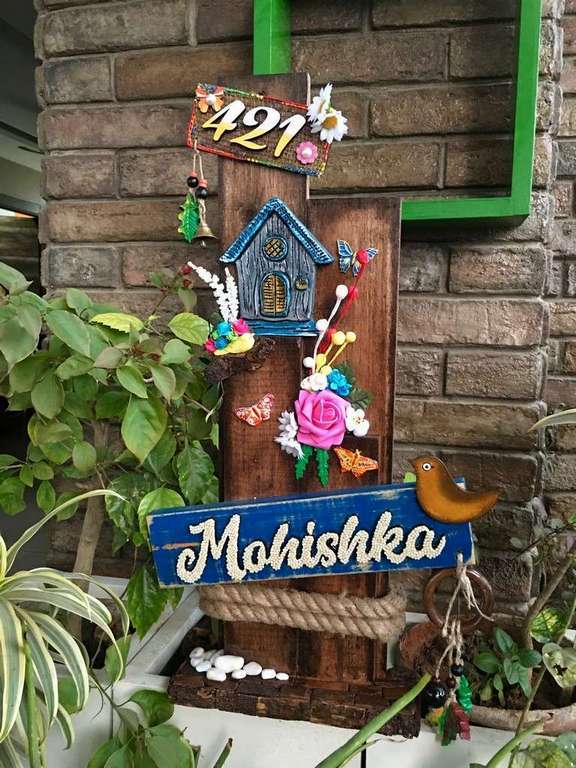 This festival season bringing you another easy masterpiece that can be made by you itself with a DIY tutorial which is handmade and beautiful to decorate our homes, offices, flats, desks, or kid's room. You might find out many online shopping websites which are reselling nameplates and many physical stores too with different specializations. The ceramic ones are being found all around but here at Hitchki.in we make everything by our own hands specially organized and personalized for you. We have a wide variety of wooden name plates, acrylic name plates, mirror name plates, glass name plates and MDF cutting name plates. Plywood name plates are a good example of our raw material used in these.
All our beautiful designs are made under the supervision of Mrs. Ruchi Batra.
She have been making a lot of handmade products on order but making a name plate was something that never clicked the mind. This is my first ever try to improve a wooden plank and some beads and making a name plate out of it.
Let's see a few master pieces now.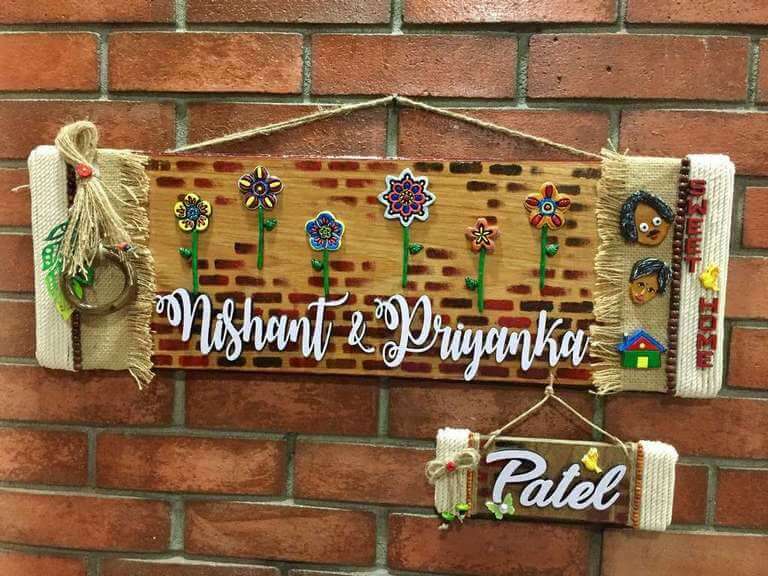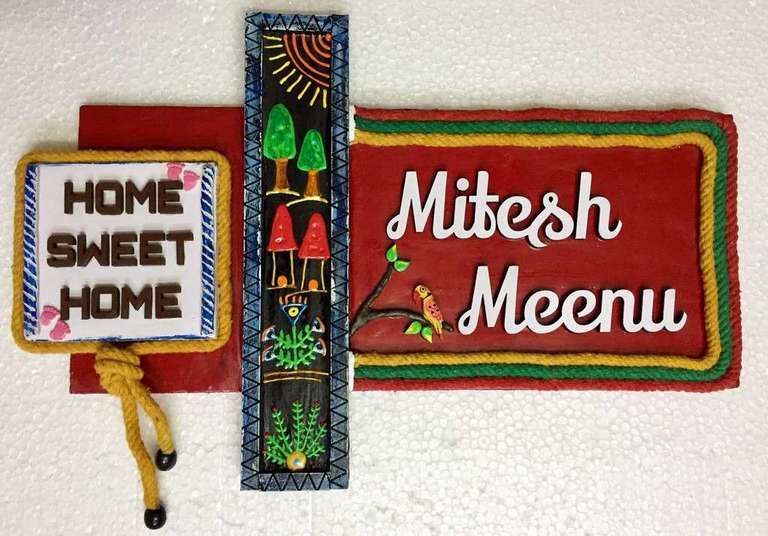 Materials Used:
#Wooden Plank
#Plastic Bottle
#Wood stain
#Normal Printout (Names to be printed on Wood)
#Chalk Paints
#Rope
#Scissor
#Asian Paint Varnish
So! What are you thinking for?
Don't wait any more and go place an order for yourself quickly and add a glimpse of your desire to your home decor. For any help, connect Ruchi to help you out or simply choose the best one for you too.