Tag:
Images for customized name plates
Personalised House Name Plates- A Magical Touch
Customized Wooden Name Plates for House, Flat or their Door or walls. We are the best designer for customized name plates. Get your best imagination on wood, wooden plywood or logs too. Here the procedure is quite simple.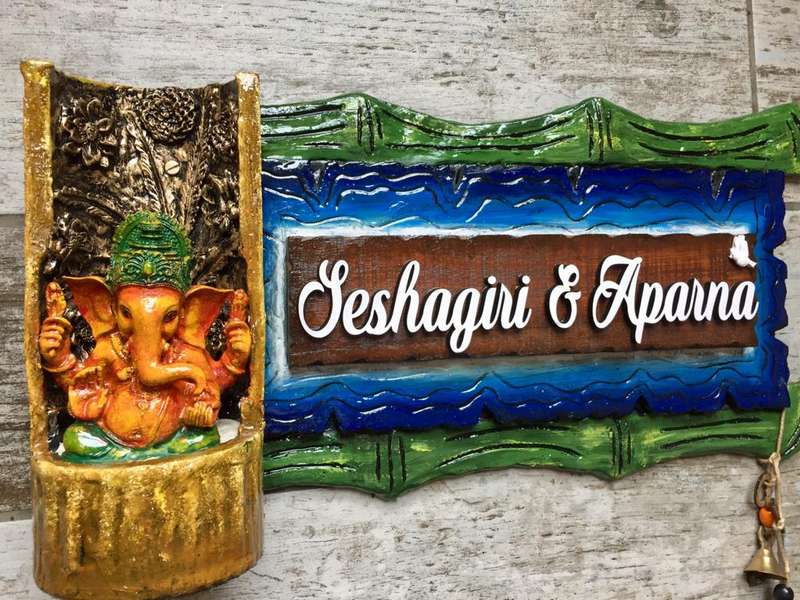 Hitchki.in offers you a vide range of customized name plates specially made of wood, clay and hand crafted with beautiful decorative items. At Hitchki we offer India's largest collection of custom make name plate designs online – with materials ranging from acrylic, ceramic, mirror, glass, marble, steel, stone, wood,etc. Choose the perfect personalized and modified name plate for your home from an extensive range of designer name plate designs. Having served many homes, offices, flats, apartments, bungalows, villas, schools, etc. our name plate makers are best suited to fulfill all your name plate ideas and customization.