Name plate is the first noticeable thing in your house weather known or unknown. You just need to keep the below mentioned points in mind while searching for a nameplate near your home.
Nameplate for House or Apartment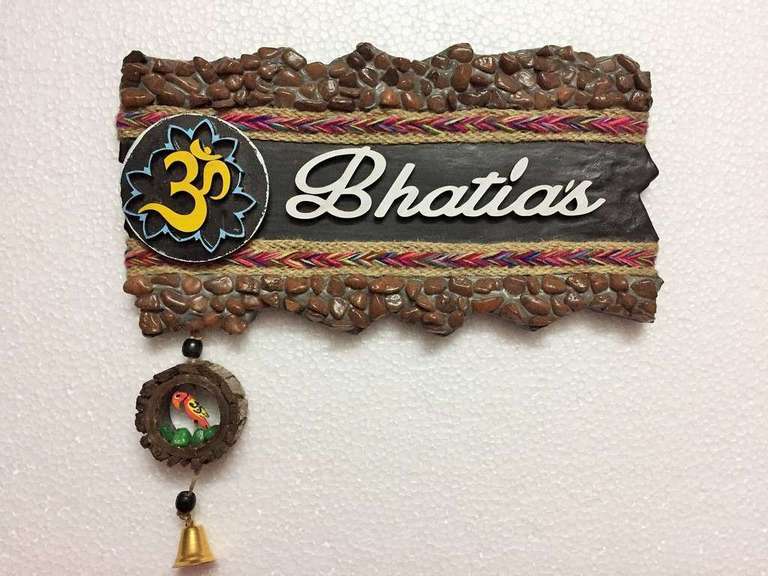 House or Apartment If you're looking for a nameplate for your bungalow or farm-house or independent dwelling of any kind, the nameplate ought to be up there at the main gate. Alternatively, if you are living in an apartment, you're advised to put a small nameplate on your door or on the wall beside your door.
Wall or Door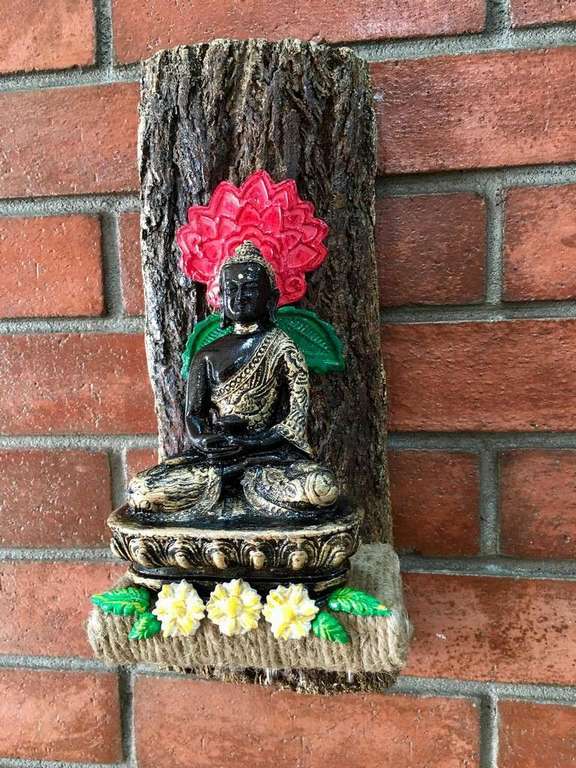 Bring peace to your home with this Buddha Key holder, set of 3 holder to keep your keys at one place. We have used natural wood for the base, Buddha idol is made with fiber. Given 2 hooks at the back to mount on the wall.
Color Combinations
Colors of name plate should be opted keeping in view the basic background color of the wall and it should also be clear in visibility. Hitchki.in is one of the best sources for handmade wooden name plates.
Name Plate should be well informed.
Name plate should cover the important aspects of indicating a house and fulfill its main objective like house no., name of the owner, name of house or office, etc.
Size of the nameplate should be well suited for location it is to be placed.
Brightness and Contrast
A nameplate that isn't visible doesn't do its job. In a corridor with poor lighting or in any space where shadows tend to dominate, it's best to illuminate the nameplate with an external LED fixture. What's more LED lighting is energy efficient and can ensure your name shows up in good light without making a big hole in your wallet.
Weathering the weather
A nameplate that is constantly exposed to the elements needs to be protected so that is can show off the information it contains in style for years to come. Fight fungus and other weather-related issues by opting for a nameplate that is weather proof. It's a small investment that will give you good long term returns. This is particularly important for independent houses and bungalows.
Sai Krishna Buddha Nameplate Wooden Nameplate.
Browse the entire collection of Wooden Handmade Nameplates on Hitchki.in
Coming to Installation
Nowadays many nameplates are easy to install. You don't need to call in specialized people to do the job. All nameplates come with various installation options. You can go for nameplates that have hooks, screws or can even permanently glued. Whatever installation method you go for, just make sure it's one that's as long term as your name.
All the nameplates on Hitchki come with necessary fixtures for installation thus eliminating the need to visit a hardware shop.
Be careful
It's important that you care for your nameplate; after all it showcases something you care quite deeply about. Fortunately, there are very simple ways to preserve your nameplate . Choose the one that goes best with the type of nameplate you go for. Don't forget to ask the folks you buy your nameplate from for simple tips on how to keep it in good shape for good.