It's easy for you to celebrate your child's birthday with Hitchki. We have a wide range of birthday themed coffee mugs online at affordable prices. You can gift these mugs to your friends and family members on their birthdays or any other special occassions.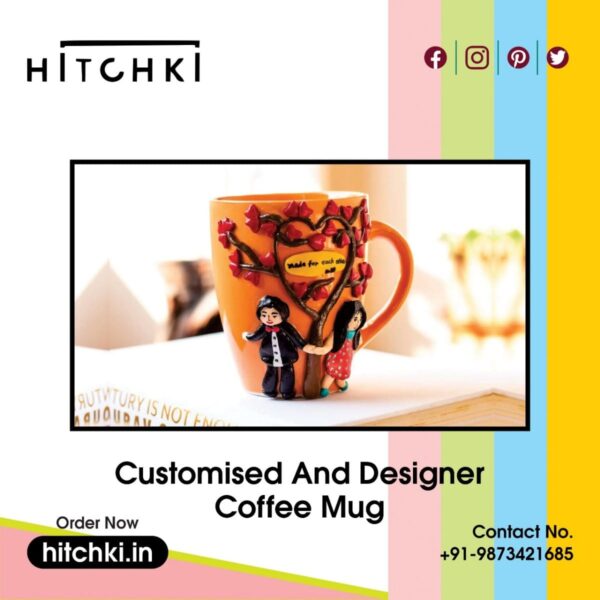 Themed Mugs Are Fun Way To Make A Coffee Or Tea Lover's Day
If you're looking for a unique gift that will make the recipient smile, then themed mugs may be the perfect choice because:
Mug designs come in all different shapes, sizes, colors and themes. From silly sayings to inspirational quotes; from animals to flowers; there is no limit on what you can find when searching for that perfect mug!
Themed mugs are great because they allow people who drink coffee or tea (the two most popular drinks) an opportunity to express themselves while enjoying their favorite hot beverage.
This Birthday Themed Coffee Mug Is A Great Gift At Affordable Price Online
If you're looking for a gift that your friend or family member will love, this birthday themed coffee mug is the perfect choice. It's something they can use every day and will remind them of the special occasion when they do so! You can get this mug online at an affordable price and have it delivered right to your doorstep. You can choose from different designs, sizes and colors as well
Beautiful Sibling Drawn On The Coffee Mug Along With Happy Birthday Message
This coffee mug is a unique gift for the sister you love. It's the perfect way to show her how much she means to you and make her birthday memorable. The mug features a beautiful sibling drawn on it along with a happy birthday message in bright colors that will surely cheer up your sister on this special day!
Hitchki Has Wide Range Of Gifting Items Online For Different Occassions
Hitchki is one of the best online gifting stores. They have a wide range of gifting items online for different occasions. Birthday themed mugs are one of the most popular gifts that you can buy for your loved ones on their birthday.
You can choose from different designs, sizes and colors to suit your requirements and preferences. You can also add personalised text on the mug if you want to make it even more special!
Buy A Birthday Themed Mug Online Today And Get Delivered At Your Doorstep!
You can buy a birthday themed mug online today and get it delivered at your doorstep. The best part? You can choose from many designs, including mugs with different themes like animals and flowers or even with funny sayings on them! If you're looking for something more personalised, then why not add a message on the back of the mug? That way when someone uses it they'll be reminded of your thoughtful gift every time they have their morning cup of coffee!
Conclusion
Hitchki is a platform where you can find the best products for different occasions. It has wide range of gifting items online for Birthday, Anniversary, Wedding and much more. The Birthday Themed Coffee Mug is one such product that you can buy from our website at an affordable price.
Shop for more gifting ideas from Hitchki.