Hitchki- It is the creator's own portal to showcase her art and creativity. It's a hub for customized products which enhance the beauty of your lovely sweet home. Here you find products that are not mass-produced and have individuality and character best suited for your lifestyle.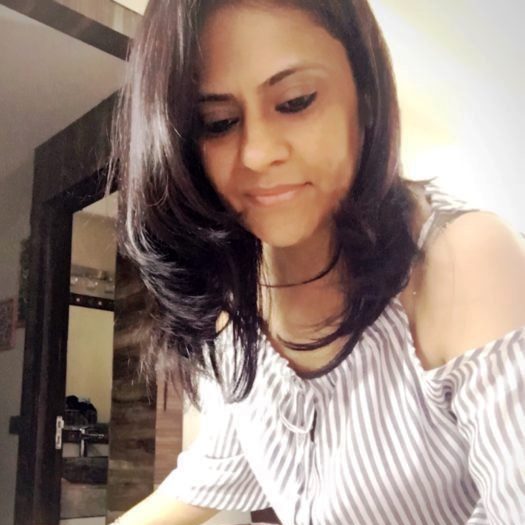 Ruchi Batra is the best nameplate maker near me, she founded Hitchki. We spoke with her about the journey with Hitchki so far. It made for interesting reading. You are cordially invited to acquaint yourself with this lovingly crafted handmade brand. And it's Maker. Welcome.
Ruchi Batra founded Hitchki. We spoke with her about the journey with the brand Hitchki so far. It made for an enlightening conversation. You are cordially invited to acquaint yourself with Ruchi and her brand better. Over to Ruchi of Hitchki
Ruchi Batra: My brand is all about passion for art and creating handmade stuff. We are located in Delhi NCR, Noida. I founded Hitchki. My household help assisted me in setting it up. She is now trained in handicrafts and can make interesting things herself. She continues to learn more. She is not highly educated in the formal sense of the word. But her sense for art is commendable. She is only 25 years old. In addition to her, one more person comprises Team Hitchki. His role is packing and despatch and logistics. He is only 23 years old. All of us work hard to take Hitchki places. The journey so far has been a tremendous one. We welcome you to our trip.
Art and Craft have been my only passion, and that drives me for creating new products each day since my childhood. My inspiration comes from Nature and therefore I love giving earthy touch to what I make. I initiated working independently and later included my housekeeper. In subsequent to this I also gradually trained her which was overwhelming for me to see her hidden talent. Henceforth, I now plan to add more people like her, so that they can learn and earn for their livelihood.
Hitchki means hiccups. A sharp sound usually accompanies a hiccup. It emerges from the gullet. I liken this to new ideas popping up. To me, a new idea is like a hitchki. Plus, I find the word peppy and interesting. All this makes it memorable. Everybody understands what a hiccup/hitchki is. It's a distinct word, feeling, and memory. And so are the ideas from Hitchki. Thus, was born the brand name Hitchki.
It is always a mixed bag. Most of people are passionate about art. They are attracted to things that are handmade. I have really long discussions with the customers over customization. Sometimes people become so emotional that when the product reaches them, they even send an image of the box they received – I always write a small thank you note on the box. It makes me so happy to see how committed, engaged, and passionate my customers are.