Buy Divine Nameplates for Home from Hitchki, which are very designer and handmade. Hitchki also offers many other varieties of nameplates, like designer wooden nameplates for homes, stainless steel nameplates, unique and trendy handmade nameplates, neon sign boards, etc.
Types of Divine Nameplates on Hitchki.in
Ganesha Nameplates
Krishna Nameplates
Buddha Nameplates
Take a look at the best handmade designer divine nameplates which will grab your attention.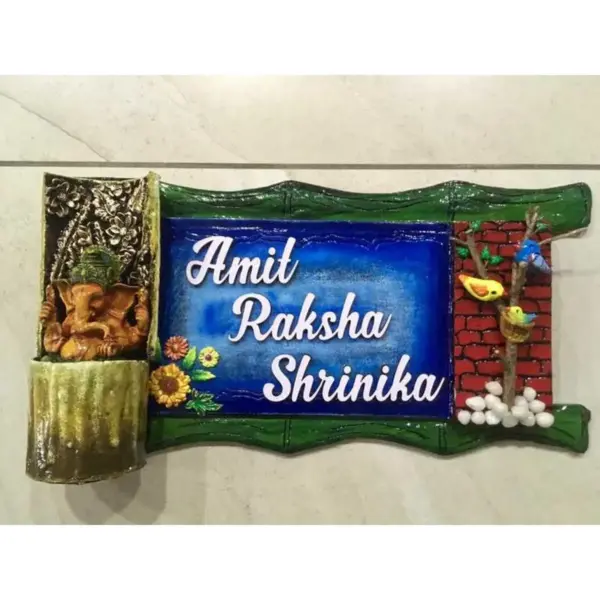 Ganesha and Birds Wooden Nameplate
This nameplate is handmade and beautiful. The Ganesh divine nameplate is beautifully designed and can be customized.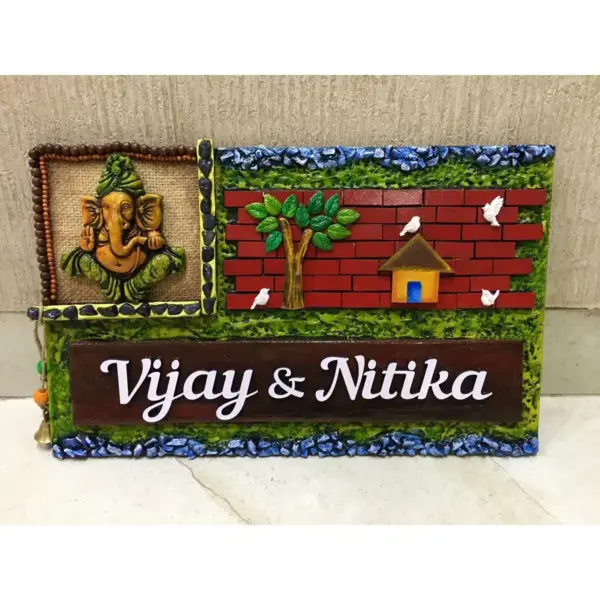 Ganesha Brick long Nameplate
There is a chaser cut a small brick wall in the center, and given a beautiful look with a 3d tree, birds, and a hut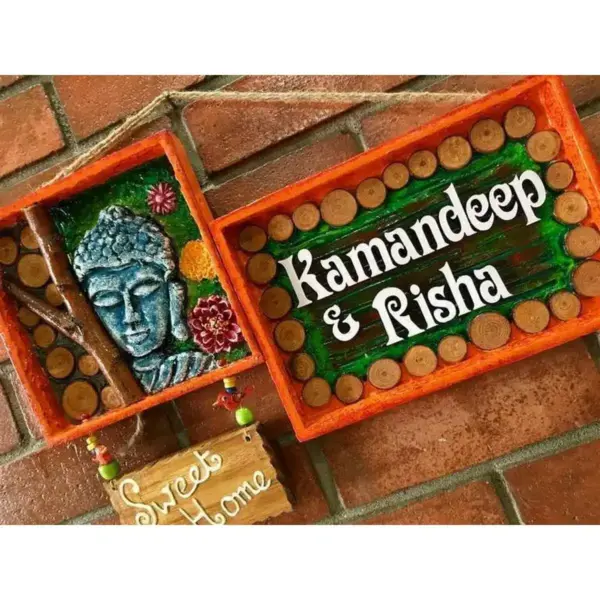 Buddha Mural Name Plate
The inspiration Behind this nameplate is old wall Mural Art. The wooden twig and wooden pieces are used artistically to give a natural look.
There are many more varieties of nameplates on hitchki that you can explore.
Click on the below links to buy.
HandMade House Name Plates-Unique Custom Designer
Wooden Designer Handmade Crafts Maker Near Me