Handmade Photoframes not only characterize the house, but they likewise portray the tasteful feelings of the individuals residing in it. The sort of workmanship displayed in the setup will reflect your insight. Henceforth, nativeness. Henceforth, photo placements are a fundamental piece of the inside plan of the property.
The main use of the photo frame is to protect the memories of the family, relatives, trips, or birthdays and anniversaries. The photo frame gives a look to the wall and displays the artistic character of the house. The photo frame with the collection of photos is created on any wall in the home to design the home with a beautiful look.
Photo Frames are storage facilities of recollections caught in an image. It embellishes your recollections as well as your home. Around here at Hitchki, we plan extraordinary, novel, innovative, and fashioner outlines for your exquisite photos that are not found elsewhere as the plans are either customized, altered, or tremendously intended for you.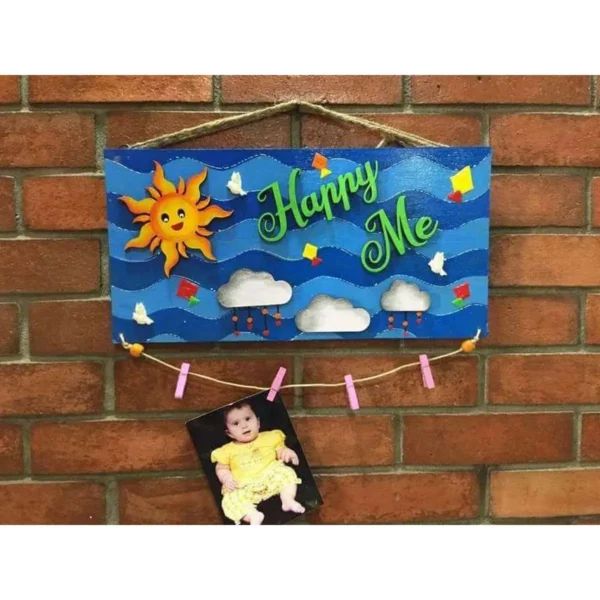 Happy Me Clip Handmade Photoframes and Name Plate
This photograph outline is exceptionally intended for youngsters, We can tweak it for young ladies by adding blossoms and butterflies. We have involved MDF wood as a base and painted it. Sun, Clouds, and text are laser cut and painted. Wooden clasps and jute string is utilized to cut the pics.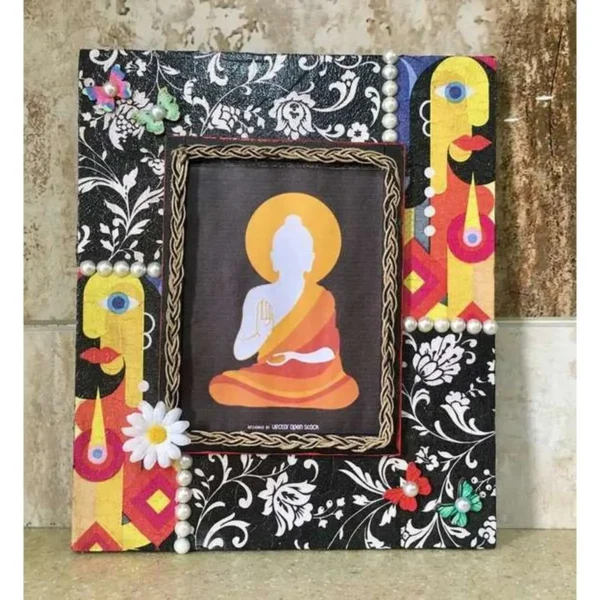 Decoupage Faces Wooden Photo frame
This photograph outline is planned with wood bark, one of its own sort of plan. We have utilized Dry blossoms and cones for improvement. The little Heart is adorned with little dabs. It is an extremely lovely wedding/birthday/Diwali present, Whole work is stained later on for better completion and long life.
3D Custom Designed Clay Art Frame (Desined for Indian Air Force)
Make no trade-offs to make a unique day extraordinary as well as significant. This Frame can be skilled to somebody extraordinary.