Get the best nameplate for your home from a wide range of personalized, unique, and beautiful custom nameplates. A person's name is the main thing or highlight which, despite having a place with them, is utilized more by those around the said individual. As we would see it, this makes each name one of a kind and have the right to be treated with similar consideration. While planning your fantasy house, workspace, office, and so forth you take a faultless review of consistent detail, yet shouldn't something be said about the nameplate?
Doesn't each attractive name merit a similarly one-of-a-kind and extraordinary nameplate? Further, your nameplate additionally reflects and reflects your individualistic character and recognition. On that note, we at Hitchki might want to acquaint ourselves with you, our custom nameplates at moderate costs, obliging your every need and need. Our items, extending from basic vintage polish to stylish current and then some, pointed toward helping and adding novel components to your lovely lodging and office spaces to make style symbols while staying aware of the most recent patterns.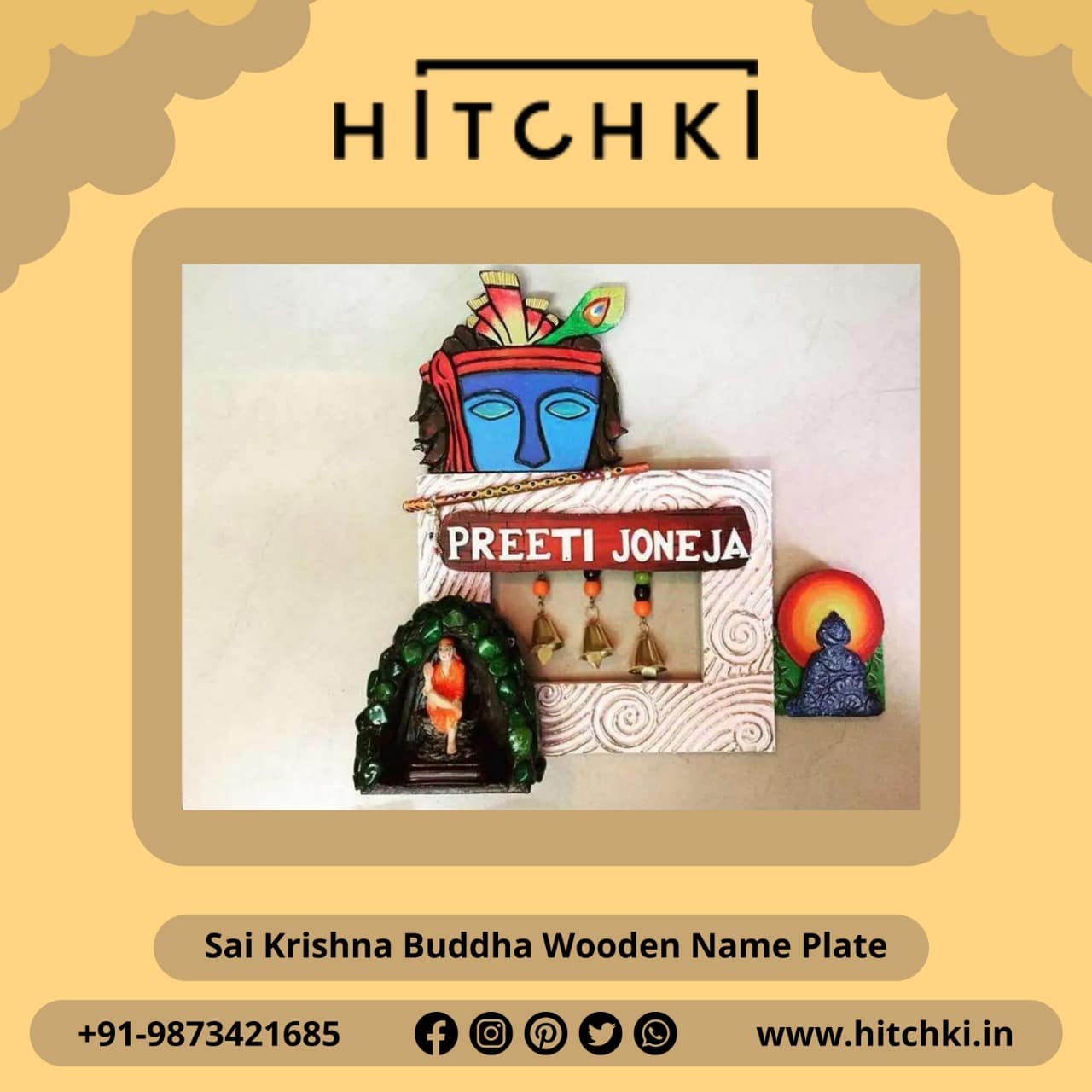 Everyone has a question regarding our product that how our nameplates are unique. Well, our nameplates are made of wood, our expert name plate makers use premium wood and premium paint and inks to design nameplates for you. Indian family names are long and other nameplate makers are not able to fully customize and able to engrave the full name on the nameplate. And Hitchki even offers the whole family name on a Single nameplate. We design nameplates that reflect your personality. We provide custom, unique, beautiful nameplates for offices, flats, villas, bungalows, office desks, kids' nameplates, houses, and photos on nameplates.