A Nameplate or a sign is something that bears the identity of the Owner, Occupier, Maker, or the thing itself. A nameplate also holds the brand name or the symbol of any item. A nameplate designed uniquely at the entrance of any location leaves an impression of how the interior look of that place could be. Hand-made wooden nameplates give a good and classy look to the entrance of your Home, Office, Flat, doors, walls, etc. Nameplates can be of different sizes and in different designs and can also be customized as per the customer's requirement.
Putting up a name on the entrance of your house, adds a sense of belongingness, calling this house your home. Nameplates may contain the elder's name as a sign of respect, sometimes the surname, Sometimes representing the uniqueness of the place, etc.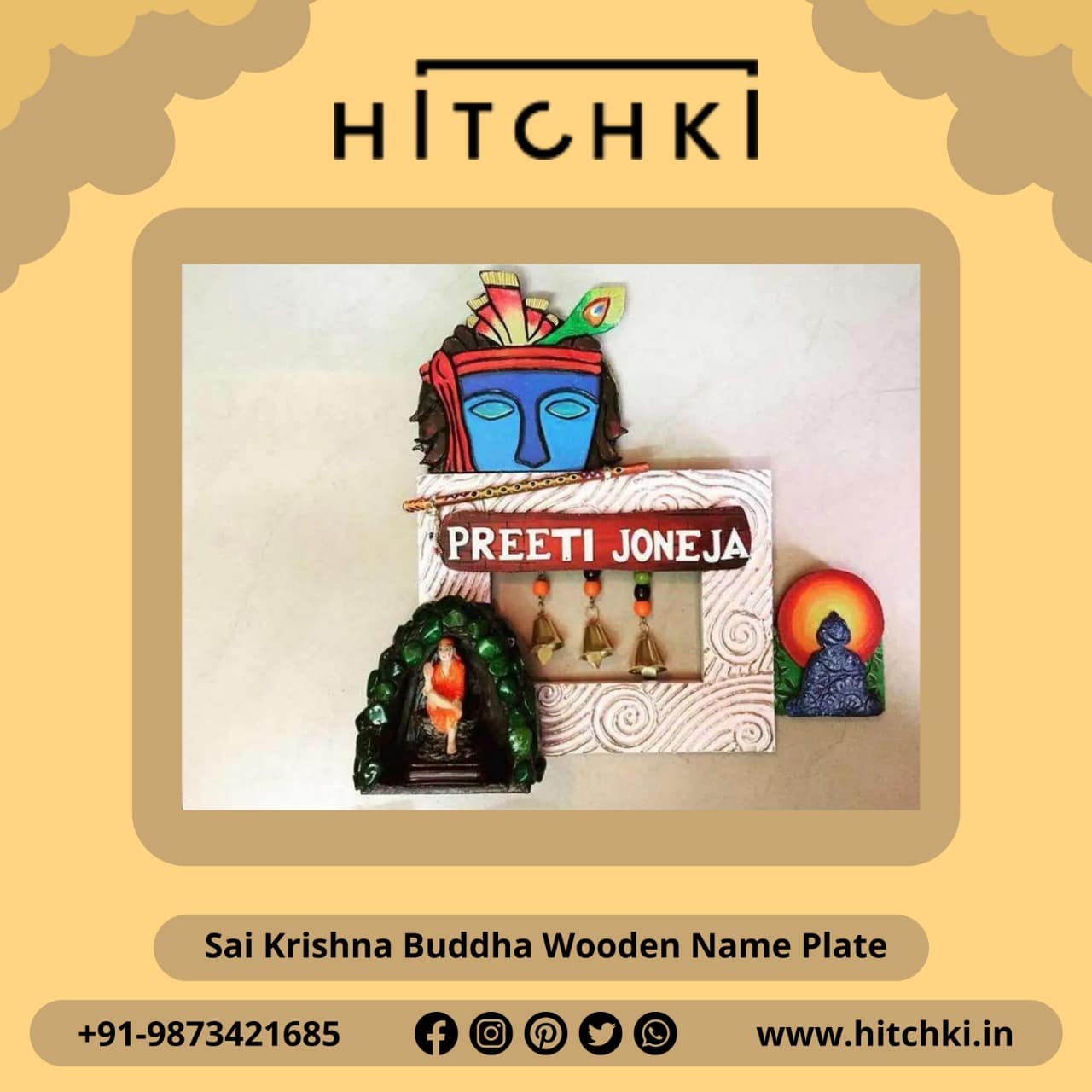 Significance Of Using Wooden Nameplates At Home
Every member living in the house connects themselves with their home and feels emotional about it.
Nameplates engraved with the eldest person's name in the house show the respect and the culture of that family.

Wooden nameplates

at the entrance give a classy and elegant look to the house and a welcoming feel to the guest.
The artistic or uniqueness of the wooden nameplates at the entrance also leaves an impression on the culture, tradition, and interiors of the house.
Adding a wooden nameplate shows the sense of belongingness of the house.
These nameplates can also be gifted as Home decor items
For housewarming ceremonies and handicraft gifts.
Benefits Of Wooden Nameplate For Offices :
Every company/office needs to engrave its name on a nameplate along with the registered number, it increases the company's dignity and the value of the working place.
Every employee feels responsible and owns the works place with the company's name and its stature.
For companies with different departments, it is necessary to display the names of such departments for the employee's benefit.
Sometimes workplace naming nameplates are self-explanatory for the guests entering the office. For eg. Inquiry, Billing, etc.
These wooden nameplates for office give a rich and classy look to the company's entrance with uniqueness in the look.
Personalized nameplates for each desk help identify the person sitting at the desk.
Names Plates that can be explored at Hitchki :
At Hitchki we see a wide variety of nameplates available for the customers to choose from and also get customized nameplates done as per their preference.
Acrylic Name Plates
Name Plates for House
House Number Plates
Name Plates for Kids
Name Plates with Light
Engraved Nameplates
Brass Name Plates
Wooden Nameplate
NamePlates for Indian Armed Forces
Stainless Steel Name Plates
Explore more varieties of nameplates at hitchki. in. Click on the view more button.