Giving gift to your co-worker makes your relations strong with your Co-workers. There are lots of gifts that you can give to your co-workers. Hitchki has so many handmade customized things that you can give to your Co-workers like Handmade wooden nameplates, handmade wooden photo frames, handmade unique styled embroidery wall clocks, handmade customized wooden key chain holders, beautiful scrapbooks, unique showpieces for home decor, and many more handmade beautiful and unique things you can give it your co-workers and make them feel special.
Hitchki makes handmade unique styled products. Homemade fashion designer photograph frames are exceedingly designed thru Hitchki and are very appealing and innovative. A photo frame that is made of handmade is more smooth and offers an ornamental and fashionable appearance for your room. You can give a handmade wooden photo frame as a gift to your co-worker.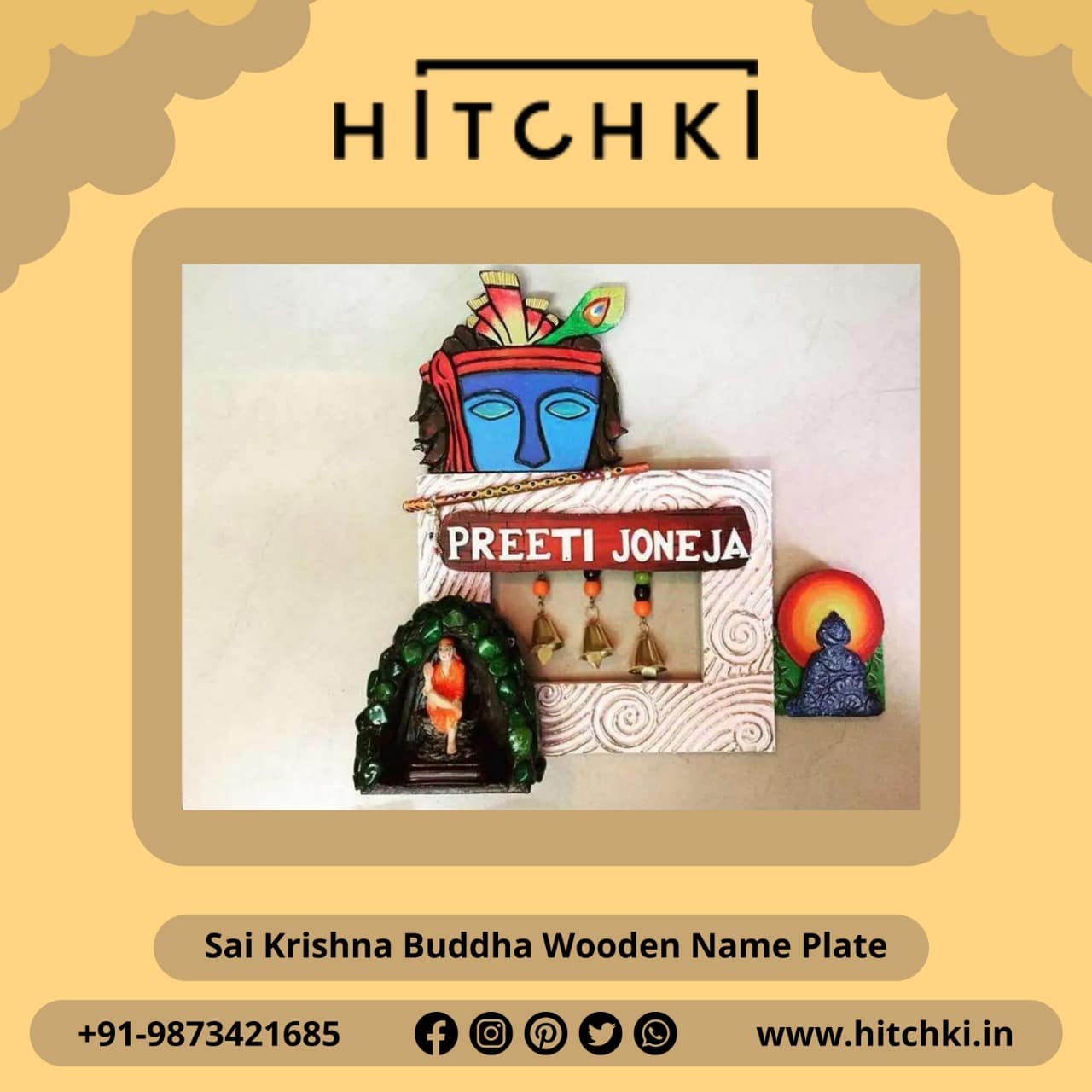 Gift for Co-worker
Hitchki has an amazing collection of unique, antique, and beautiful handmade products that you can easily gift to anyone and to your co-workers also. They have huge varieties of handmade wooden name plates that you can gift and it looks very nice to gift a personalized handmade wooden nameplate. Customized handmade wooden nameplates by Hitchki are so beautifully customized according to the customer's need and customized wooden nameplates look so attractive.
Hitchki has the best wooden name plate designs for homes and their designs are so amazing and available for every type of home. Giving gifts is the best way to say Thanks and show regard to your co-workers and which will make your relations better. Hitchki's handmade products are so creative and gift-worthy, you can easily gift their products to your Co-Workers. They have all the varieties that you can give as a gift and all are amazingly beautiful. Hichki takes its orders from all over the world and delivers its product all over the world.