Personalised House Name Plates- A Magical Touch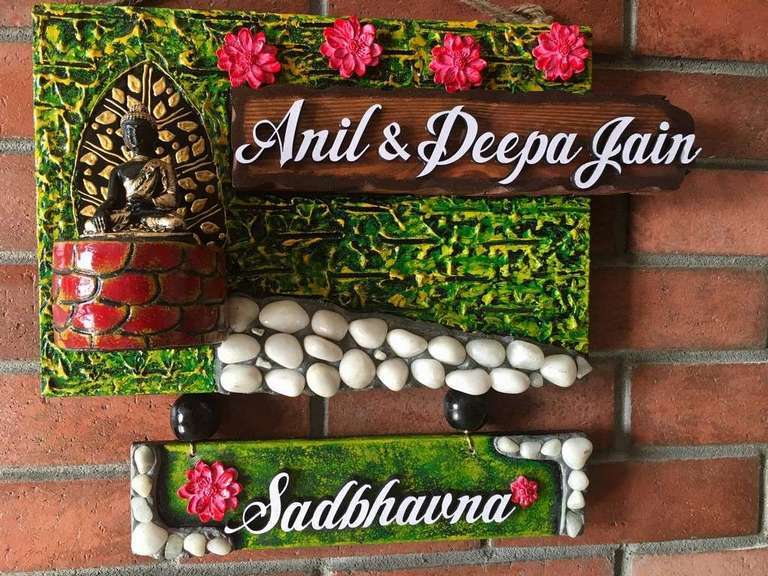 Customized Name Plate for Flats, House, Office & Apartments. Hitchki offers you India's best & selected collection of customized name plate designs online – with materials ranging from acrylic, ceramic, glass & mirror, marble, stone and wood. Choose the perfect nameplate for your home from an extensive range of 100+ name plate designs. Having served many Homes & Offices, our name plate maker Mrs. Ruchi Batra & her team is best suited to meet all your name plate ideas. We even have a range of office name plates and signages – suitable for conference rooms, meeting rooms, board rooms & office cabins. What's more – you can add a personal touch to your desk and cubicle with custom name plates. Suitable name plate variants are available for doctor's clinics, hospitals, hotels, hotel rooms, law firms, retail shops, department stores, showrooms, schools, colleges and other institutions.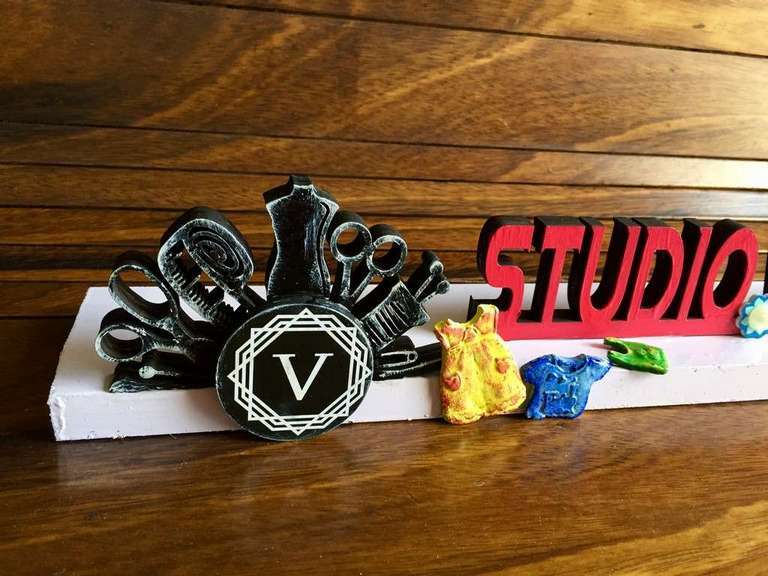 A nameplate identifies and displays a person or product's name. Nameplates are usually shaped as rectangles but are also seen in other shapes, sometimes taking on the shape of someone's written name. Nameplates primarily serve an informative function (as in an office environment, where nameplates mounted on doors or walls identify employees' spaces) or a commercial role (as in a retail environment, where nameplates are mounted on products to identify the brand). Whereas name tags tend to be worn on uniforms or clothing, nameplates tend to be mounted onto an object (e.g. cars, amplification devices) or physical space (e.g. doors, walls, or desktops). Nameplates are also distinct from name plaques. Plaques have larger dimensions and aim to communicate more information than a name and title.