Name Plate Designs for School Near Me & Nameplates (Office/Home).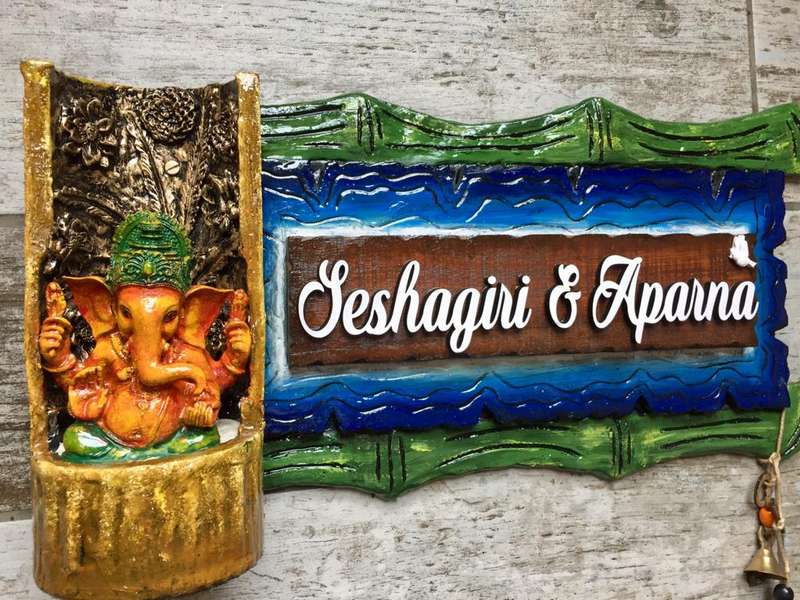 Buy our best Hand Made Personalized Name-Plates made of wood specially designed for good reputed schools. School Name Plate Designs are best customized by our specialized artists of Hitchki.in
A dream home with beauty of nature around, in the sky amidst beautiful clouds… that's the theme and idea behind this design. (chhota sa ghar hoga, baadlo ki chhao me) made with hard and thick ply board, natural stones are used, a very strong jute string is used to hang the garden plaque. text size 8-9 letters for name, Address 5-6 letters.
Dream House Contemporary wooden nameplates with beauty of nature around. You can use these creative wooden school name plate designs for doors, wooden sign boards or for your office. These creative name plates are beautifully handcrafted at by authorized artists of HITCHKI. This can also be an amazing gift for your loved ones.