House Nameplates are to be selective and creative especially when it's going to resemble the inhabitants. Choose the best when it's about plaques to your home. Here at Hitchki, we provide the best unique name plates for houses. Unique name plates are hard to find when you are searching it near your home or near me as well. Hitchki.in provides best hand crafted name plates specially worked out of wood to provide a natural ethnic look to your house.
Many spiritual or religious works have also been done by us. You may have a look at our best-selected nameplates of the year with the latest designs. When it comes to a creative nameplate you won't think of a single name. We assure good quality work by our creative, talented and hardworking designers which are specialized in wooden hand made name plates specially for house, flat or homes while you search about them near you.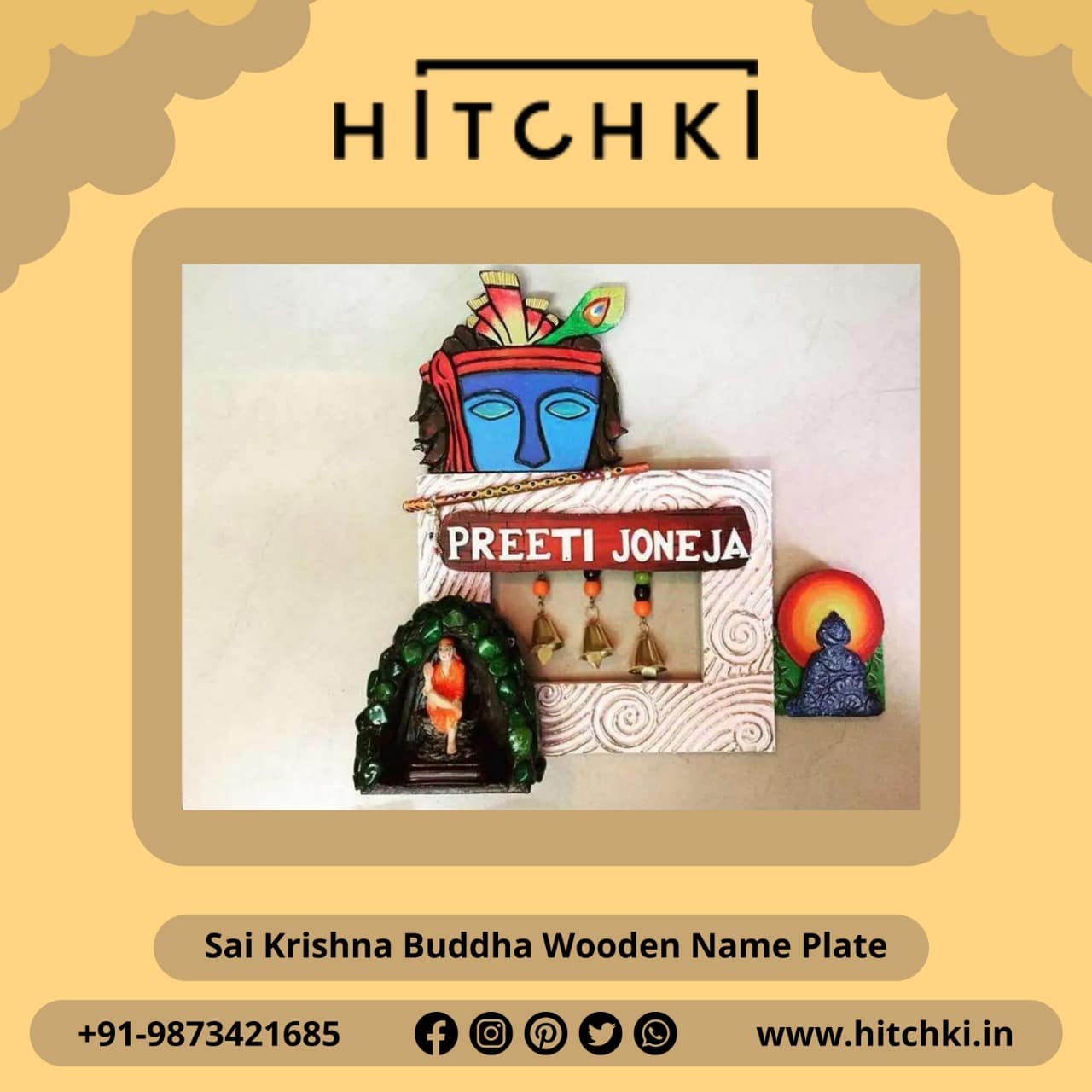 House Nameplates
Buy Unique, Creative and Hand-Made Name Plates Online in India. Hitchki has the best collection of hand made name plates which are used to decorate your home or house designed accordingly with confirmations on telephonic conversations for best results and customizations.
It's the same as it appears in the pictures. In today's digital world it is hard to find something which is exactly the same as it appears in the pictures. So we use the same name plates as our products or say basically the website Hitchki.in is the portfolio of famous designer Mrs Ruchi Batra so that you guys may have an Idea about how the nameplates are going to look in your place, house, home or apartments. The best part is we stay in regular touch with you for the best personalization and customization so that it can meet your dream name plates or your dream art for which you have expectations from us.
The designer stays in regular and continuous touch with you so that the name plate which is going to be an integral part of your family is always looking the way you want. So that it can also match the theme of your place.
Name Plate Designs For Home
Mrs Ruchi Batra designs Creative Plaques for House/Home/Door Name Plate with various colours and techniques Acrylic Embossed Letters, As per quality its light weight but design decoration is superb. You may have a look at the below-mentioned few designs or her few creative masterpieces in the context of House Name Plate.
Hand-Made Name Plate Makers for House Doors and Office Online